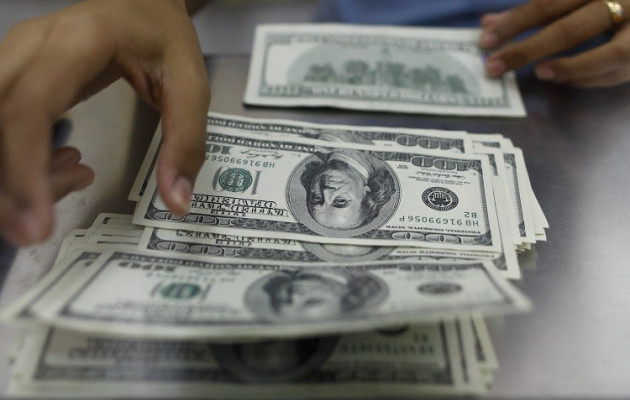 A benchmark industry report has revealed that the starting salary for junior professionals in the hedge fund industry has risen for the third consecutive year and now stands at $335,000 for 2013.
According to the 2014 Glocap Hedge Fund Compensation report, the average salary for an entry-level analyst at a mid-performing hedge fund was boosted by bonus rises of up to 10%.
"Hedge funds' bonus pools were fueled in 2013 by the combination of increased performance fees and additional management fees generated on an increase in investor capital allocations," said Anthony Keizner, head of Glocap's hedge fund practice in the report.
"These larger bonus pools will be passed through this year as higher compensation for key staff."
More established professionals in the hedge fund industry have also received eye-watering increases to their pay packets as portfolio managers at large hedge funds pocket an average $2.2m (£1.4m, €1.6m) a year.
However, bonuses for 2013 were mixed for more senior hedge fund professionals, with staff reporting a range of -5% to +20% in bonus payments.
Overall, the average compensation across the hedge fund industry rose by 5% to 10% in 2013.
The rise in hedge fund salaries and bonuses is reflective of investor confidence in the industry.
By the end of the third quarter this year, investors have ploughed $2.51tn worth of capital into the hedge fund industry.
EU Bonus Caps
Meanwhile, politicians and lawmakers are thrashing out final rules for the new European Union cap on bankers' bonuses.
According to a consultation paper released by the European Banking Authority, EU bankers in could be permitted a bonus cap of 250% of their salaries as it appears that pay rules could be relaxed to allow deferred payments over five years.
The paper spells out how financial institutions in an EU member state could apply for a "discount rate" that would permit their workers to be paid more money over a longer period of time.
According to the EBA's guidelines, this is to ensure that any awarding of bonuses be aligned with sensible behaviour and incentives.
A major problem that emerged from the financial crisis was that bonuses encouraged risk taking which ultimately harmed banks and wider economies.
To get around this, the EBA has tried to calculate how bonuses or variable pay can be added onto a fixed salary over five years.
"The discount rate can only be applied to variable remuneration paid in instruments that are deferred for five years or more," the paper said.
Under current European rules, bonuses or variable pay are not allowed to exceed 100% of fixed pay at banks where staff engage in activities that have an impact on the risk profile of the institution.