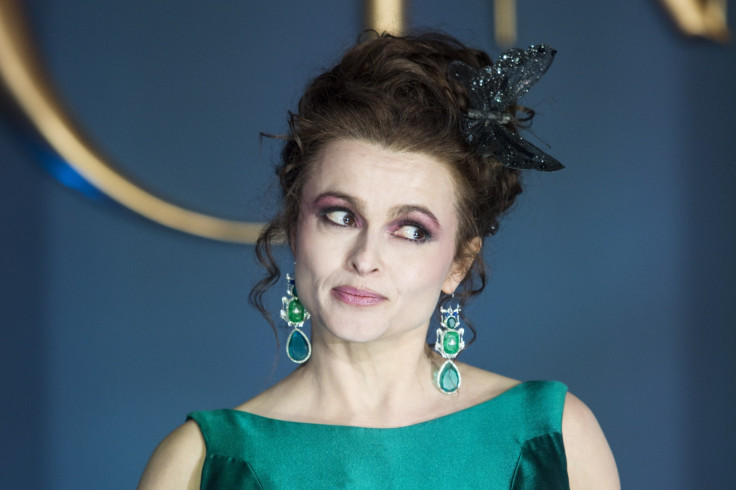 Helena Bonham Carter turns 50 on Thursday (26 May) and she will next be seen in time-travelling adventure sequel, Alice Through The Looking Glass. Quite appropriate too, that her latest picture sees her character jumping back to significant dates in her past, as we thought to do a similar thing, would be a great way to celebrate her hitting the milestone birthday.
Looking back over her brilliant career in film, Bonham Carter has covered all genres from hugely-popular franchises such as Harry Potter and Planet Of The Apes to Oscar-winning dramas like A Room With A View and The King's Speech. She is no stranger to animation either having lent her voice to Corpse Bride and The Curse Of The Were-Rabbit in 2005.
Here, IBTimes UK have simply chosen our favourite movies and while it does not make this list, we cannot ignore the film that earned her her first Academy Award nod, The Wings Of The Dove. Now, with that done, first up we have...
Fight Club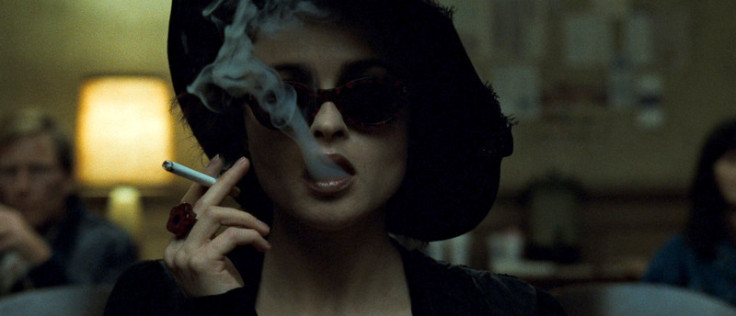 In David Fincher's dark drama Fight Club, Bonham Carter played the alluring but crazy Marla Singer, whose presence greatly disturbed Edward Norton's The Narrator's day-to-day life.
Holding her own against the two leads Brad Pitt and Norton, Bonham Carter was one of the only female actors in that film and her performance certainly stood out. You did not know whether to root for her or want her to fail, believe she was real or accept that she might be a vision in the narrator's mind... Either way, she commands your attention whenever she is in a scene.
The King's Speech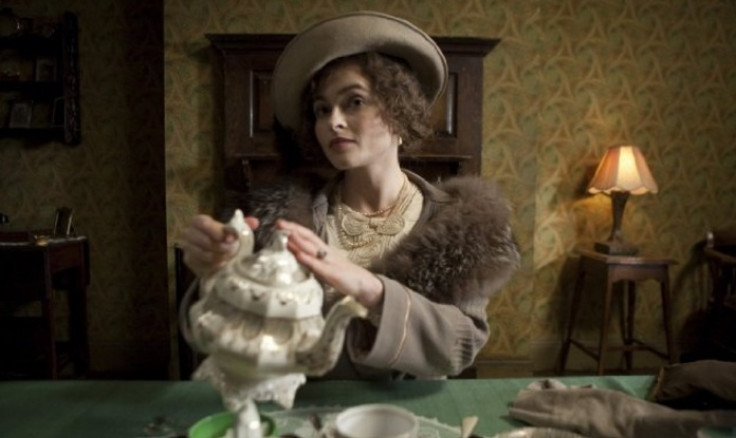 Almost unrecognisable in Tom Hooper's Oscar-winning biographical film The King's Speech, Bonham Carter played Queen Elizabeth (the Queen Mother) alongside her co-star Colin Firth who portrayed her character's real-life husband King George VI.
In the film, she supports her partner through his ascension to the throne and encourages him to put an end to his debilitating stammer by enlisting the help of an unorthodox speech therapist named Lionel Logue (Geoffrey Rush). Through a set of unexpected techniques, and as a result of an unlikely friendship, George is able to find his voice and boldly lead the country through war.
Harry Potter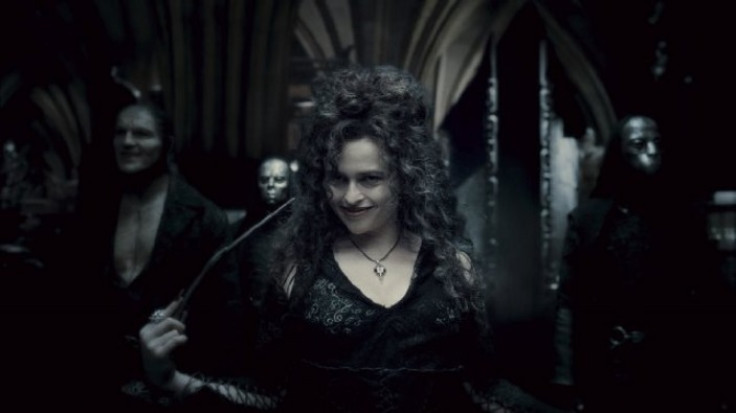 Arguably her most recognisable role, Bonham Carter did not just bring villainous Death Eater Bellatrix Lestrange to life - she WAS her. Okay, so we are a little gushy when it comes to her unhinged portrayal of the iconic sadistic character but basically, it was perfect and you could not help but love her and hate her at the same time.
Lestrange first appeared within the story in the fifth instalment in the series, Harry Potter And The Order Of The Phoenix, and her loyal allegiance to big bad Voldemort (Ralph Fiennes) instantly spooked us from the get-go. While the Malfoy's felt compelled to be on his side through the promise of personal gain and Peter Pettigrew followed the Dark Lord because of fear, Lestrange enjoyed the horror of it all and Bonham Carter presented that at the forefront of her performance.
Dark Shadows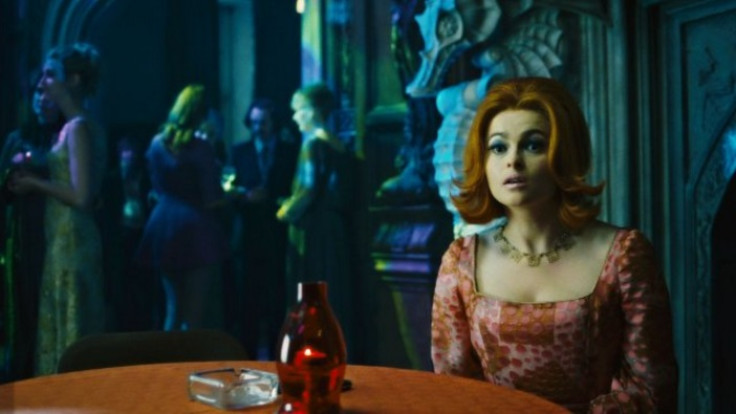 Dark Shadows marked Bonham Carter's fifth time working with her former partner Tim Burton and fellow actor Johnny Depp and while it may be an acquired taste, it is one of our favourites of the trio. The film tells the story of Barnabas Collins (Depp), a man-turned-vampire who was imprisoned by a vengeful maid/witch after she fell in love with him but he chose someone else. However, hundreds of years later, Barnabas is released and not only has to adapt to life in the 1970s but learn to help his family overcome the curse put on them by the same witch that cursed him back in 1776.
The fantasy thriller featured one hell of a star-studded cast including Eva Green, Jonny Lee Miller, Chloe Grace Moretz and Michelle Pfeiffer. Well worth checking out if you like your movies a little on the zany side!
Alice In Wonderland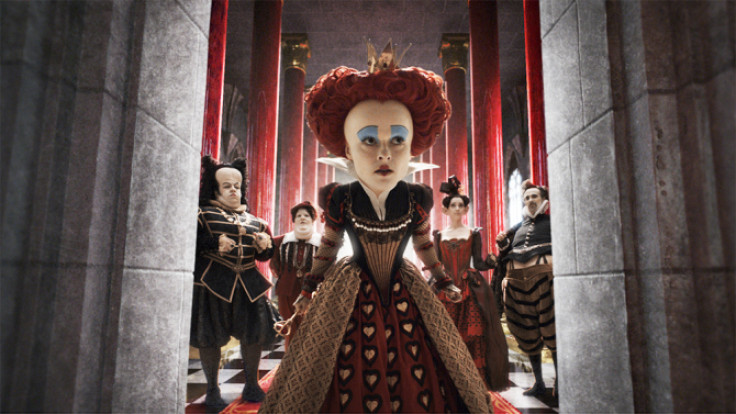 When casts are as good as the one for 2010's live-action reboot of Alice In Wonderland, it is hard to imagine who will steal the limelight. As it turns out, it was Bonham Carter who outshined Depp, Anne Hathaway, Matt Lucas and lead Mia Wasikowska in the Burton version. Playing antagonist the Red Queen, her head was just as big as her screen presence and her comedic timing was on point in the film.
She played the character with an almost toddler-like petulance, which was a surprising turn for the character but a welcome one and it worked brilliantly. Unlike her Harry Potter villain Lestrange, she was not necessarily all that evil, just a little sulky and it was hilarious - even if she did want to lop everyone's head off.
Sweeney Todd: The Demon Barber Of Fleet Street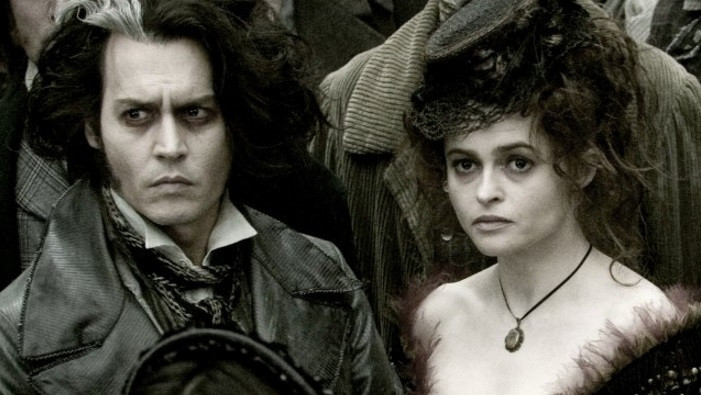 Working once again with Burton and her favourite co-star Depp, Bonham Carter played Mrs. Lovett in the horror musical Sweeney Todd: The Demon Barber Of Fleet Street. As you can expect, the film told the infamous tale of Benjamin Barker aka Sweeney Todd, who enacts bloody revenge on all those who had wrongly accused him of crimes he had not committed and allowed his wife and daughter to fall into the hands and custody of the corrupt Judge Turpin (Alan Rickman).
Having fallen for Barker, Mrs. Lovett, owner of the meat pie shop near his barbers, becomes embroiled with his murderous schemes as the pair team up to dispose of the bodies in the most despicable way. Jamie Campbell Bower, Timothy Spall and Sacha Baron Cohen also star.
For more entertainment news follow A-List on Twitter @Alistinsider