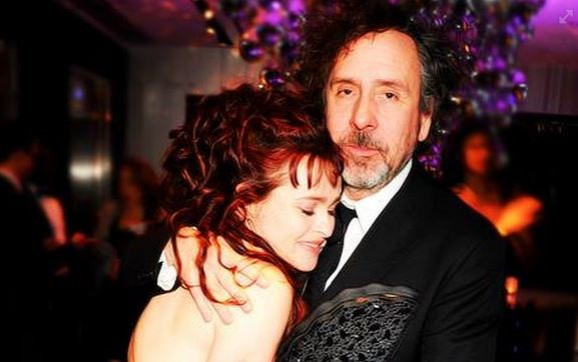 Helena Bonham Carter has rubbished claims that her long-time partner American film director/producer Tim Burton cheated on her.
In photos obtained by the Daily Mail, the Alice in Wonderland director is seen kissing a girl after leaving a movie theatre in London in late September.
"They stopped in an alley to kiss before making their way back to her car together," a source said.
However, the Les Miserables star denied cheating claims and revealed that the story is not true.
"This is an absolute nonsense story, the pictures were taken whilst they were out and the large group includes family, friends and work colleagues," a representative for Carter said in a statement to Us Weekly.
Bonham Carter and Burton are not married, but the couple has been together for 12 years and has two children, Billy, ten, and five-year-old Nell. Earlier this year, the Harry Potter actress told Mandrake that she was taking a break from acting and concentrating on her family.
"Juggling motherhood with acting is hard and I'm dropping all the balls at the same time," she said, "You always feel like you're doing everything badly."
She also revealed her children's frustration and queries on the couple's marriage.
"Billy was the one who was worried," she said, "Nell wants a dress. He thought, 'Are you part of our family?' And I said, 'Yes.' And then he said, 'You were married, [what about] the wedding photo?"
"And of course it was a photo of me in costume for Sweeney Todd, where Tim and I were just playing around, and he thought that was our wedding photo," she added.