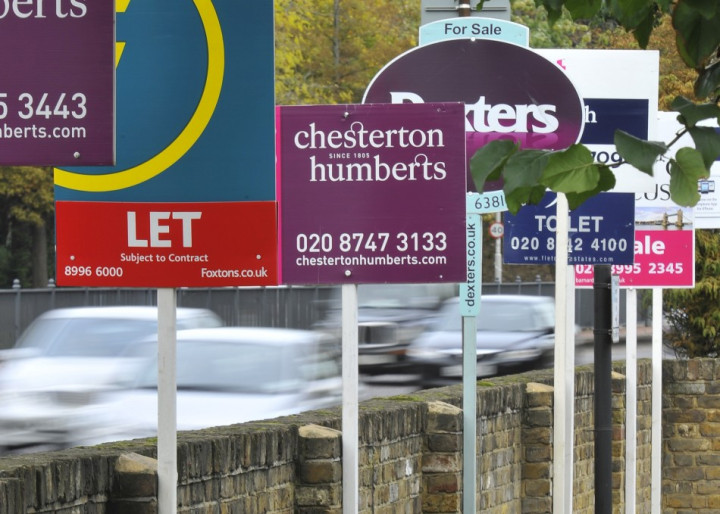 Economists are skeptical that a new property bubble will be blown by Chancellor George Osborne's Help to Buy scheme announced in the Budget, which aims to stimulate the flow of mortgage credit into the economy and ignite homebuilding in the construction sector.
Help to Buy's critics have said the scheme, which will use taxpayer cash to give equity loans to homebuyers and guarantee mortgage lending, is dangerous and threatens to inflate property prices in an already distorted market because there is not enough new housing supply.
Twenty-nine of 42 economists polled by Reuters said they did not think property prices would be inflated by the Help to Buy scheme.
The poll result comes after Britain's biggest homebuilder Persimmon and estate agent Countrywide both told IBTimes UK that they saw no evidence of another bubble being created by the scheme, instead accepting the Treasury's view that it will eventually spur on building activity by increasing demand.
Help to Buy is split into two parts. The first begins on April 1 and sees the government offer an equity loan to homebuyers worth up to 20 percent of a property's value on the condition that this is a first-time purchase, the property is a new build, and it is worth under £600,000.
The scheme's second part will see the government underwrite banks' mortgage lending to anyone looking to move into a property worth under £600,000, to help bring down deposit requirements among some lenders who are asking for as much as 20 percent of a home's value up front.
While buy-to-let purchasing is explicitly excluded from the scheme, the chancellor has been attacked for ambiguity over whether those purchasing a second home would be allowed access to the mortgage guarantee.
Osborne was asked to explicitly rule out second home purchases under the scheme by MPs sitting on the Treasury select committee, though he dodged giving a conclusive response. He said he had made the intention of Help to Buy clear.
There are also questions about whether the scheme will ignite enough demand in the housing market to spark a new wave of homebuilding among construction firms.
Household incomes are squeezed by a high cost of living and below inflation wage rises, leaving little room for people to save for a deposit of even 5 percent of a property's value.
---
Follow @shanecroucher