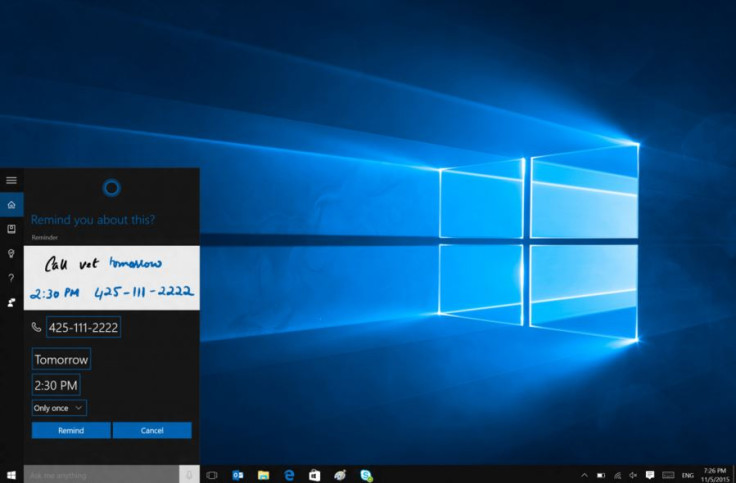 In an attempt to persuade users to install the first major update to Windows 10 also known as November update, Microsoft has provided details about the new consumer features added to the latest release. One of the highlights of the update is improvements to Cortana and its availability in a few more markets such as Japan, Australia and India. Besides, the performance and security in the Edge browser have been enhanced. The other areas of improvements include Mail and Calendar, Maps, Groove, Photos, Skype, and Xbox.
Mail and Calendar: This update brings a personalised setting for your inbox. You can now personalise your inbox with light and dark colours to highlight mails. Besides, Microsoft has made some additional calendars available such as religious, lunar and Zodiac.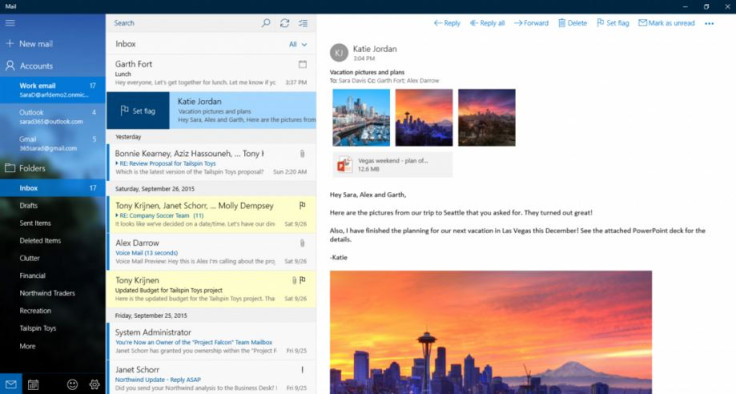 Photos: In addition to the ready-to-share photo automatic albums, you can create manual photo albums and sync any album across all your devices to access photos anywhere. You can also take advantage of the GIF and media files like Living Images. To make your photo-viewing experience better, right-click menus are now present for quick access to key features.
Maps: The Maps app now offers you more alternative routes to help you reach your destination while avoiding traffic. You can also track your vehicle by saving the parking location on Maps.
Xbox: Windows 10 brings better gaming. It enables faster experience on Xbox One, allowing you to get into multiplayer modes and Parties faster. You can also access your most-used content and favourite game titles easily. To enhance you gaming experience Microsoft is bringing Cortana to Xbox One in 2016.
Skype is updated with news features allowing you to make calls and send messages quickly right from the Start menu or taskbar using the Messaging and Skype video. Microsoft has rolled out the consumer preview of Skype Integration as part of the November update. This preview contains select features such as messaging, calling and emoticons built into the native Windows 10 apps to make quick and easy communication on your PC.