UK Man Dies After Consuming Packet of Caffeinated Energy Mints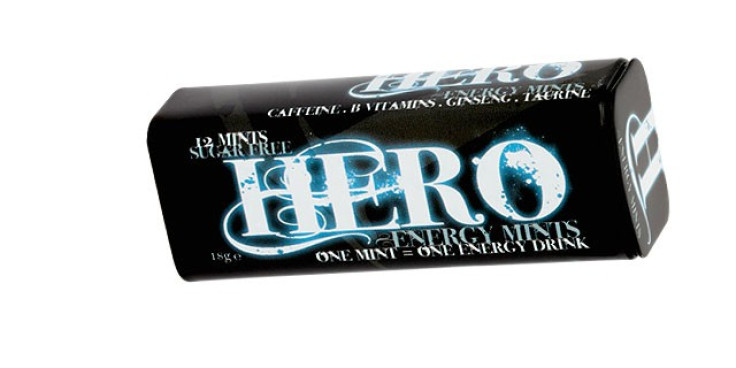 A father has been found dead in his home after consuming a packet of energy mints and overdosing on caffeine.
The body of John Jackson, 40, was found by his estranged wife Michelle and step-daughter in Darlaston, in the West Midlands.
Former painter and decorator Jackson had consumed a whole £4 packet of 12 Hero Instant Energy Mints, each packed with as much caffeine as a can of Red Bull.
Coroner Robin Balmain said he was going to write to the Department of Health demanding a review of the rules governing the sale of the sweets, which are made in the UK.
''This is a potentially very dangerous situation. The level of caffeine is enormous. I think it's as certain as I can be that Mr Jackson didn't know that he was going to expose himself to this sort of danger," he said.
"I didn't know about these sweets, and if it's the equivalent to Red Bull, you can't imagine people drinking dozens and dozens of cans of Red Bull.''
A post-mortem examination found that Jackson's body contained 155mg of caffeine per litre of blood when he died, 15 times the level considered an overdose.
Pathologist Dragana Cvijan said that cirrhosis of the liver caused by Jackson's alcoholism may have contributed to his death, leaving his body unable to process the stimulant.
Jackson's family demanded the mints be removed from sale.
"My grand-daughter had a liver transplant when she was younger - what if she'd picked up a tin?" said Mrs Jackson, 48.
"I'm disgusted the lettering is so small - you can only see the warnings with a magnifying glass.
"He'd still be with us if he'd known the risks of eating them.
"They need to do more to make people aware of the harm these things can do."
The family added that Jackson did not drink tea or coffee and the only other source of caffeine he consumed was Coca-Cola.
The manufacturers of the mints, Hero Energy Ltd, issued a statement on Friday night.
"Firstly, all of our thoughts and condolences go to Mr Jackson's family and friends. This is terrible news and something no one should have to go through.
"Here at HERO, we fully understand the associated risk and dangerous of caffeine and its consumption. We are extremely vocal about these risks and highlight them at every available opportunity."
The company said that the packet contained a warning not to consume more than five of the mints in 24 hours.
Earlier this year, psychologist doctor James Jacks said that caffeine was responsible for numerous 'untimely' deaths and its sale ought to be regulated.
Authorities in the USA are currently investigating claims that the deaths of five people were caused by the caffeine energy drink Monster.
A father from Bolton claims that his 11-year-old son, Tyler Johns, hung himself when his moods began to change after consuming large quantities of a caffeinated energy drink.
© Copyright IBTimes 2023. All rights reserved.