After days of rumour and frenzied speculation, Vladimir Putin has reappeared in public after an 11 day absence at a meeting in St Petersburg with Kyrgyz president Almazbek Atambayev.
Putin was previously seen on March 5 at a meeting with Italian prime minister Matteo Renzi, but after cancelling a meeting with the president of Kazakhstan on Wednesday, March 11, there was speculation that he had fallen seriously ill, or was even victim of a Kremlin coup.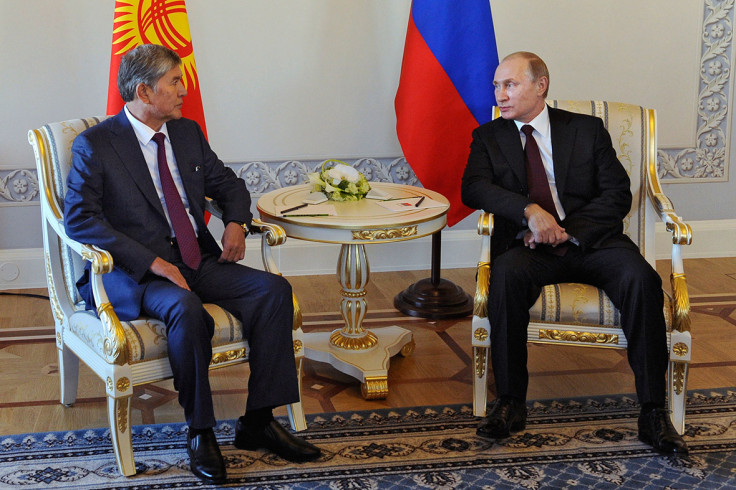 After keeping journalists waiting for two hours in St Petersburg's Konstantinovsky palace, Putin has reappeared, with the Russian press at the scene reporting that he has started the meeting as though it is business as usual, and did not explain his absence.
"It would be boring without gossip." He remarked to reporters.
Addressing the press, Atamvaev said: "I can confirm, he is in excellent form," as the two shook hands.
Putin's spokesman Dmitry Peskov last week denied rumours of Putin's serious illness remarking that he had a handshake strong enough to "break a hand," and said that Putin was merely suffering from a "spring fever."
On the agenda for today's meeting is strengthening bilateral relations in trade, investment and cultural spheres, the Kremlin said in a press release.
The Kremlin has announced that he is also scheduled to appear at a Eurasian Union meeting in Kazakhstan on Friday, March 20.