Russia's President Vladimir Putin may have been removed from office by army factions or wealthy businessmen either working together or against one another, says Israel's former ambassador to Russia Zvi Magen.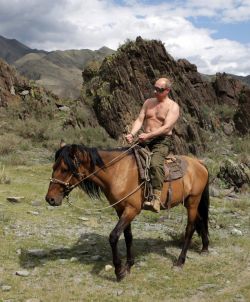 Despite soon-discredited claims to the contrary by the Kremlin, Putin has not been seen in public since 5 March and rumours surrounding his leadership continue to circulate both in Russia and abroad.
Putin is due to meet Kyrgyzstan President Almazbek Atambayev in St Petersburg tomorrow (Monday 16 March) to discuss trade and investment. If he fails to appear, the rumours will become even more frenzied.
According to some theories, Putin just has "man flu"; others, that he is seriously ill or even dead. Others have suggested he is in Switzerland to attend the birth of his love child with Olympic gymnastics medalist Alina Kabayeva.
However Zvi Magen says the truth could be equally improbable: that Vladimir Putin, the seemingly invincible iron man of Russia, has been muscled aside.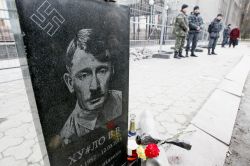 "There are many signs of a coup," Magen told Israel's Haaretz newspaper. "The movement of the army around the Kremlin indicates that there is a change in government, or that an attempt at a change in government is being carried out."
A number of possible reasons have been put forward for a possible dissatisfaction with Putin's style of leadership. His jailing of businessmen and political dissidents, his increasingly belligerent rhetoric towards the West, painful economic sanctions imposed in retaliation for Russian involvement in Ukraine, plummeting oil prices leading to poverty at home and the murder of Boris Nemtsov have all been cited as possible explanations for a coup.
Magen believes a coup could have been orchestrated by "branches or factions in the army who are working together or against one another, or wealthy businessmen, many of whom worked in these organizations. They could only be people who are free to walk around the corridors of the Kremlin."
With so many rumours and accusations flying around, rarely can a run-of-the-mill meeting with another world leader to discuss mundane issues such as cultural and humanitarian co-operation have been so eagerly anticipated.