He's back: Arnold Schwarzenegger's Terminator is the new voice of Waze nav app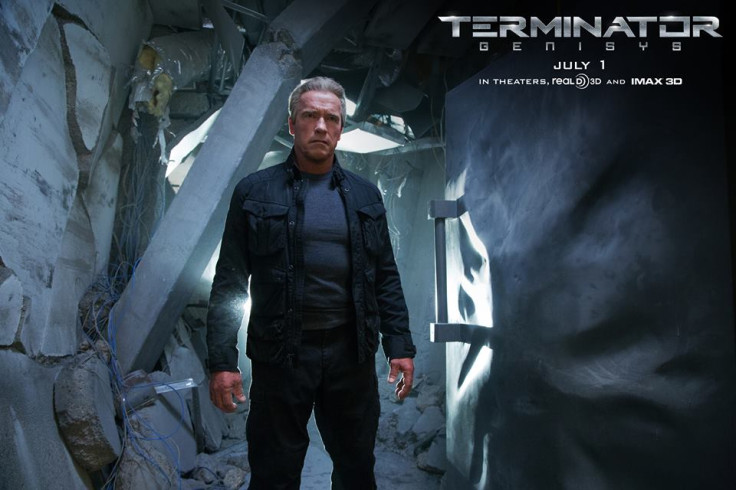 "Listen to me if you want to live" in heavily accented Austrian-German could be the next thing drivers hear on their Waze navigating app. Arnold Schwarzenegger is resuming his classic Terminator persona to become the next voice of Waze to promote his latest movie Terminator Genisys and to get drivers where they're going.
Snagging stars like Schwarzenegger and their distinctive voices is the latest strategy for navigation apps to get a wheel up on their competition. The free, Google-owned Waze, which boasts some 50m users, last lured Terry Crews of TV's Brooklyn Nine Nine to woo drivers to the app.
In order to land the big guy and former California governor, the Israeli-developed Waze, now owned by Google, teamed up with Paramount Studios.
Schwarzengger loves the sci-fi aspect of the latest navigation technology. "In 1984, when we did [the first] Terminator, we talked about the world being run by machines. It was science fiction then," Schwarzenegger, 67, tells USA Today. "Now you have machines telling you where to drive."
The Arnold spent an hour recording his commands for Waze, including the mudane — "turn left" — to the fun — "hasta la vista, baby."
"I'm bringing the Arnold twist," Schwarzenegger boasted. "Even in the recording studio, people were laughing at every single line when I put the Arnold spin on it." When a driver "punches up the app," he adds, and there's me talking ... they will go, 'What the hell is going on in this car?' It's funny."
Schwarzenegger thinks it's a goof his voice is so popular despite its thick, stiff accent.
"Only in America," he laughs.
The app will carry his voice from mid-July.
© Copyright IBTimes 2023. All rights reserved.