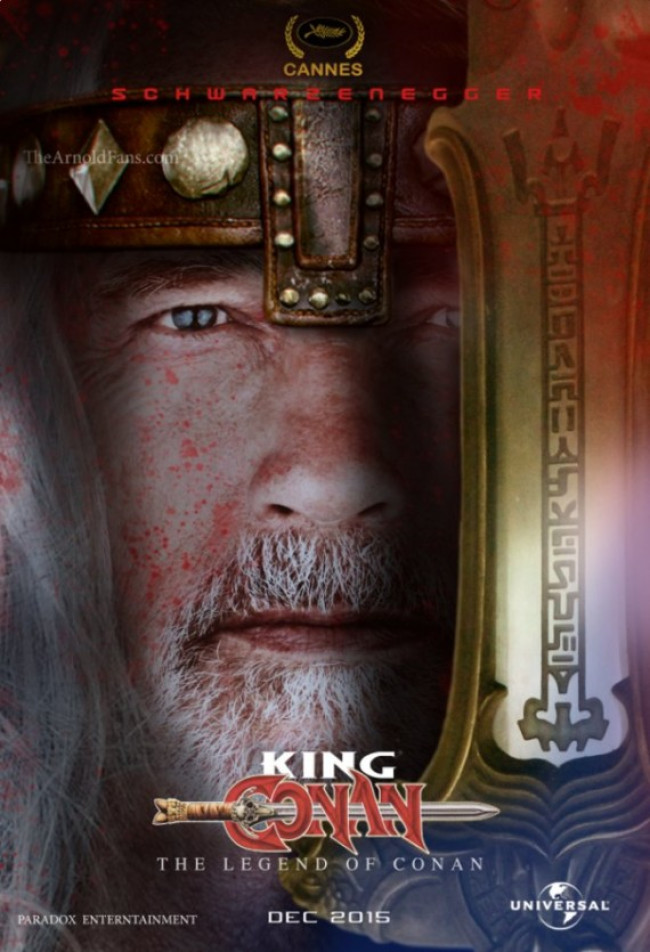 After Terminator Genisys, Arnold Schwarzenegger will be reprising another one of his iconic roles in The Legend Of Conan. The new instalment to the popular cult franchise has already been announced but a release date is yet to be revealed.
According to the film's producer/co-writer Chris Morgan, the upcoming film is not a reboot, but instead will be a direct sequel to the John Milius directed classic fantasy film Conan: The Barbarian (1982).
"Our tone is a logical extension of the character established in the '82 film...but 30 years later," Morgan revealed during an interview with The Arnold Fans. "When we meet him again, Conan has been many things over the course of his life — a thief, a warrior, a pirate, a king, a legend — and is now an older man. Think [Clint Eastwood's] Unforgiven...with a sword-wielding barbarian."
Talking about maintaining the essence of the original film, the writer went on to state that, "the architects of The Legend of Conan - the writer, the producers, the studio and most of all, Arnold — who is Conan — are all first-generation fans who either worked on the film or who came along for the ride, cheering from their theatre seats opening night."
Morgan also explained what it is about the character of Conan that makes him popular and relatable. "In my opinion, Conan is beloved because of his political incorrectness. He doesn't think, he just acts. People can relate to the freshness of somebody who doesn't give a damn about civilization — in fact, despises it."
With the studio expecting a movie "worthy as a successor to the 1982 film," Morgan and his team have a tough challenge ahead of them. Maybe fans can expect more details on the film like the name of the director, release date and names of other cast members, to be revealed at the upcoming San Diego Comic-Con in July.