'He's disgraced himself': Jacob Rees-Mogg attacks George Osborne for PM 'freezer' comments
Former chancellor accused of using editorship of Evening Standard to take revenge on May.
Tory MP Jacob Rees-Mogg has said he feels sorry for George Osborne after the former chancellor "disgraced himself" with comments about Prime Minister Theresa May. Osborne was quoted in Esquire magazine as telling colleagues he would not rest until the prime minister "is chopped up in bags in my freezer".
The former chancellor continues to be accused of using his editorship of the Evening Standard to get revenge on May after she unceremoniously sacked him from the government. Rees-Mogg, who has been tipped as a potential future Tory leader, told TalkRADIO on Thursday 14 September the comments attributed to Osborne were "very sad".
"I admired George Osborne as chancellor ... he is an able and highly intelligent man who is descending into worse bitterness and bile than Ted Heath," said the Conservative backbencher, who was recently embroiled in controversy over his comments on abortion and gay marriage.
"I wouldn't have thought any sensible politician would want to take on the Ted Heath role model of decades of bitterness.
"It's sad that he should be thinking like this, should be speaking like this, [and that] a man of his ability should be demeaning and disgracing himself with these sorts of comments.
"I feel sorry for him. It must be a difficult time for him if he is reduced to saying these sorts of things."
Osborne, a strong opponent of Brexit, has used his role at the Evening Standard to launch scathing attacks on the prime minister and her government. According to the Esquire article, the former chancellor had been preparing to launch a Tory leadership bid to succeed David Cameron following his resignation.
He instead shelved the plan and watched the ascension of May. He was then summoned to 10 Downing Street where he was abruptly sacked from the government, with May telling him he should "get to know the party better" if he had ambitions to one day lead the Conservatives.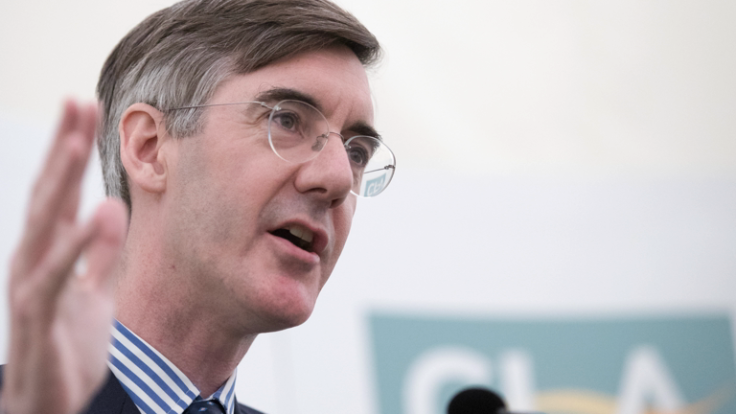 © Copyright IBTimes 2023. All rights reserved.