Pete Sampras has applauded Roger Federer for his phenomenal 2017 campaign and labelled the Swiss ace "a freak of nature" after admitting that no one can do the things he can do.
The 36-year-old has won seven titles this year, including the Australian Open and a record eighth Wimbledon title to overtake Sampras' seven championship wins at SW19.
Federer came into the 2017 campaign after missing the last six months of the 2016 season due to a knee injury, with questions being raised about his future in the game. There were very few who expected the Swiss tennis legend to make the comeback he did, especially since his last major win was way back at Wimbledon in 2012.
The 19-time men's singles Grand Slam winner proved his doubters wrong when he won the Australian Open in January, the first ranking tournament he had played in over six months. He proved that it was not the luck of the draw by going on to complete the sunshine double after picking up the Masters Series titles at Indian Wells and Miami.
The one constant in Federer's successful season was his 'fitness first' mantra that he stuck with throughout the campaign. The Swiss ace has played a limited schedule, ensuring that he remains fit for all the key tournaments.
He skipped the entire clay court swing of the season to focus on the grass and hard court events and it paid off after he won titles at Halle, Wimbledon, the Shanghai Masters and the Swiss Indoors in the second-half of the season.
Federer's next target is the ATP Finals in London which begins on Sunday, 12 November.
"Roger has had a magical year, to be able to play at this level at his age. He's still playing at a very high level. What Roger has done is improved. He's added aggression to his game, he's coming in, and he's adding things," Sampras told Wimbledon's official website.
"Physically and mentally, to keep it going at his age, and to want to be out there, that's incredible. He's still happy to put in the time.
"Roger's just one of those freaks of nature who comes around once every 50 years. He's been very smart with his schedule and hasn't overplayed. He has been playing enough to keep it fresh," the American explained.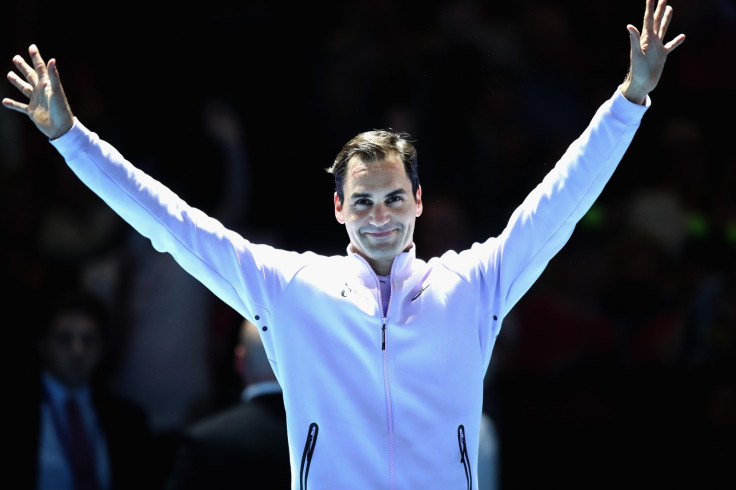 "He still enjoys the travel. He loves the game. Put that all together and he can play for another year or two if he wants to, and if not, he's got the right to do whatever he wants.
"To come back after being out for six months and to win a major, that's a pretty incredible feat. I think we were all surprised that he won the Australian Open because he was coming back after a long layoff and that's a tough tournament to win, because of the court and the heat," the 14-time men's singles Grand Slam champion added.
"But Roger's Roger, he's a freak of nature and he can do things that no one else can do."