The 14-time men's singles Grand Slam champion Pete Sampras has revealed that he was surprised at the pace at which Roger Federer and Rafael Nadal breezed past his Grand Slam record.
The American tennis legend was hoping that his record would stay for longer than it did when he retired in 2002, but it took Federer just seven years to win his 15<sup>th major title, which he did on centre court at the Wimbledon Championships in 2009.
The Swiss ace has gone on to take his tally to 19 major titles and this year Sampras fell one more place on the list of winners of most Grand Slams after Nadal picked up his 15<sup>th and 16<sup>th titles at the French Open and US Open respectively.
The 46-year-old former world number one admits that he didn't think there would be two players that would surpass his record, especially so quickly. Sampras could fall yet another place in the coming years and move to fourth in the overall list as Novak Djokovic is just two behind the American with 12 major titles.
The Serb, who is currently injured, is just 30-years-old and is certain to play for a few more years. Sampras believes it has been a truly amazing decade of tennis, which has seen Federer, Nadal and then Djokovic dominate the game and monopolise the major events. The trio have won 47 of the last 60 Grand Slam titles.
"I never saw that coming, that two players would beat my record so quickly," Sampras told Wimbledon's official website. "I didn't even think about that when I was done playing.
"I figured that my 14 would stay for quite a while, though once Roger started to win some majors and was doing it with ease, I was starting to think that he really wanted to do it.
"And then he got to 10 and was really dominating and I thought he had it in him to get to 20. That's how I really felt. And now he has 19. But I didn't have any idea that two guys would win more slams than me."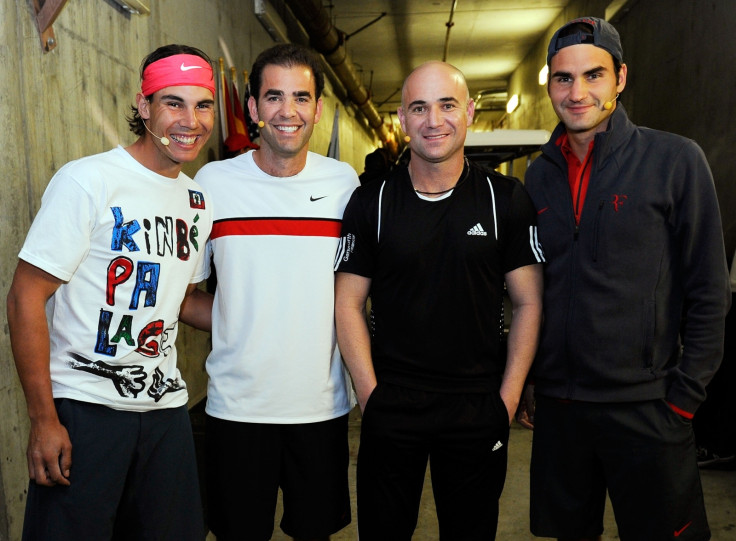 "No one saw that coming, with three guys accumulating so many slams," he added. "You've got three guys winning 47 slams between them, and that's mind boggling."
"In my generation, it was definitely a lot more spread out with a number of different winners, and we didn't have three guys really dominating as Roger, Rafa and Novak have done - they've been been so consistent for so long.
"It's one thing to be better than anyone, but to not have off days, and to continue winning, that's what I'm most amazed by. Those guys show just up every day and win. It's truly been an amazing decade," the 14-time major winner explained.