Rafael Nadal has been given a clean bill of health by his coach Carlos Moya ahead of the ATP Finals in London after he suffered a recurrence of a knee injury during the Paris Masters last week.
The Spaniard pulled out of the event in the French capital ahead of his quarter-final match and was a doubt for the season-ending tournament in England.
Nadal's doctor confirmed that the injury was nothing new and it was just a minor knock, but recommended that the 16-time men's singles Grand Slam champion avoid playing the ATP Finals to minimise the risk of a bigger injury.
The 31-year-old has won six titles this season and extended his record at the French Open to 10 titles and also picked up a third US Open, but he is yet to win the season-ending finals with both his past forays into the tournament ending in defeats – in 2010 to Roger Federer and in 2013 to Novak Djokovic.
Moya has made it clear that Nadal's aim this time around is to win it, and he is likely to be Federer's biggest challenge for the title.
"Rafa is fine, the knee is OK," Moya said ahead of the ATP Finals in London next week, as quoted by Fox Sports.
"He stopped just to take no risks. Rafa will be competitive in London because it's the only big tournament he hasn't won," the former world number one added.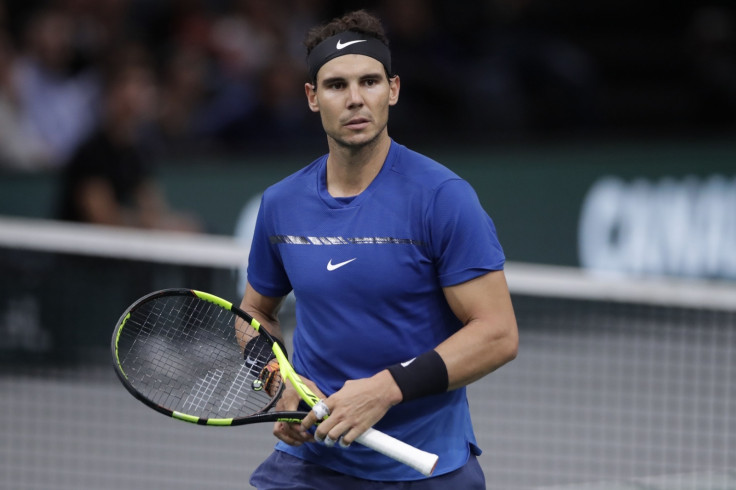 Nadal, meanwhile, confirmed his status as the year-end number one for the fourth time in his career, but his first in almost a decade.
The Spaniard's coach admitted that he had no doubt that this feat could be achieved despite the number one's struggles with injuries in recent seasons.
"I expected Rafa to be No.1 again," Moya said. "I'm not surprised because I've seen him training as usual with lots of passion. His tennis and his mind have taken him to No.1."