A bug has been found in the hotel room the New Zealand international rugby team has been using to hold meetings ahead of an important match against Australia. The country's rugby union has reported the matter to police, who are investigating.
The "sophisticated" device was found by the team's security detail on Monday, hidden in a chair at the InterContinental Hotel in Sydney during a routine check. A player had been sitting in the chair, but according to the New Zealand Herald this would not have affected the bug's operation.
The revelation comes on the eve of the first of three matches between New Zealand and Australia, in the annual Bledisloe Cup.
The head of New Zealand Rugby, Steve Tew, said in a statement that the NZRU is "taking this issue very seriously". However, he said that "given it will be a police matter, it would not be prudent to go into further details".
Bill Pulver, a representative of the Australian Rugby Union, told the Herald that it was "completely ludicrous" to suggest his organisation was involved. He said: "I just think it's a ludicrous concept that there are listening devices being placed in team rooms. I don't know how that could happen.
"I simply don't know the background but I'm clearly disappointed it gets out to the media on the day of a Bledisloe Cup match."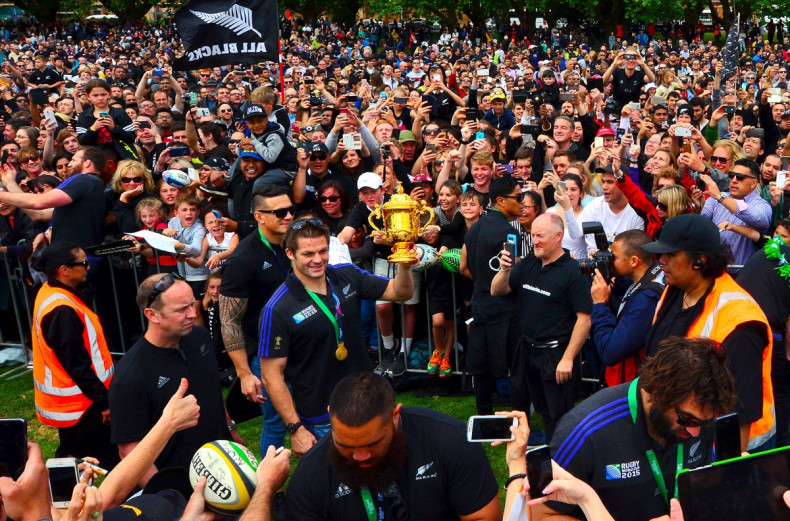 The bug was only reported to Australian police on the eve of the matchsix days later. Superintendent Brad Hodder told reporters that "any delay in any investigation's always tough but we'll look at that information".
"We will be looking at all the avenues and what part of the legislation it comes under, in particular... we'll look at telecommunications offences and the Devices Listening Act," he added.