A hoard of Roman and Iron Age coins have been unearthed from a cave in Derbyshire.
Initially, a member of the public discovered the small "treasure" in Dovedale - prompting the National Trust to carry out a full-scale excavation of the site.
Archaeologists found 26 gold and silver coins at Reynard's Kitchen Cave - including three Roman coins which predated the invasion of Britain in AD 43.
It is the first time coins of two distinct periods have been found buried together in a cave in Britain.
The coins, made by the Corieltavi tribe - a local British group that lived around Hallaton in the mid first century AD, will go on permanent display at Buxton Museum later this year.
"Coin hoards of this era in Britain have been found in fields and other locations but, as far as we know, not in a cave which raises some interesting questions," said National Trust archaeologist, Rachael Hall.
She said the coins were a symbol of "power and status" during the Late Iron Age rather than used for buying and selling.
"Was an individual simply hiding his 'best stuff' for safe keeping? Or, perhaps speculating, in the hope that the value would increase in the future, like a modern-day ISA," Hall said.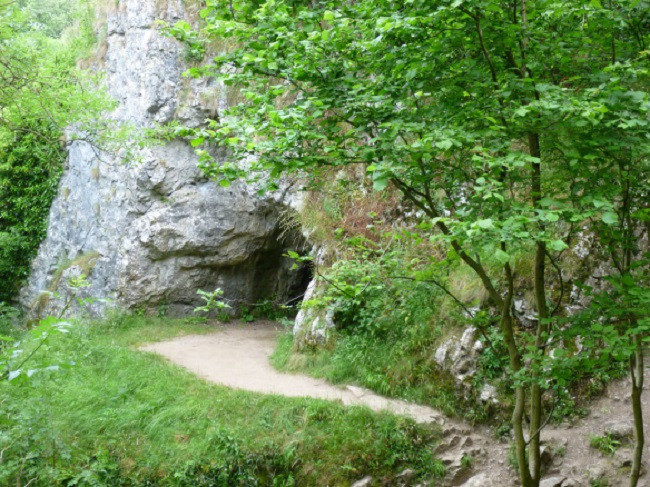 "The situation of the cave can't be ignored either. Could it have been a sacred place to the Late Iron Age peoples that was taboo to enter in everyday life, making it a safe place that would ensure that person's valuables were protected?
British Museum curator of Iron Age and Roman coins, Ian Leins, said: "Although this is a much smaller hoard than the similar finds made at Hallaton in 2000, this has been declared treasure and is an exciting discovery given the puzzling location in a cave and the fact that it lies beyond the main circulation area of the coinage."
Hall added: "We may never know why the coins were buried here but this discovery places a dot on the map for Late Iron Age Derbyshire. It adds a new layer to what we are discovering about Late Iron Age activity, especially the Corieltavi tribe. We hope to generate a lively debate and invite people to tell us their thoughts on the discovery."
One other significant find included a decorated Roman "Aesica" type brooch.
The National Trust worked with the University of Leicester Archaeology Service and for the first time had help from wounded ex-Afghanistan soldiers during the excavation.