High school hacker arrested for defacing nearly 4,000 websites in the name of Anonymous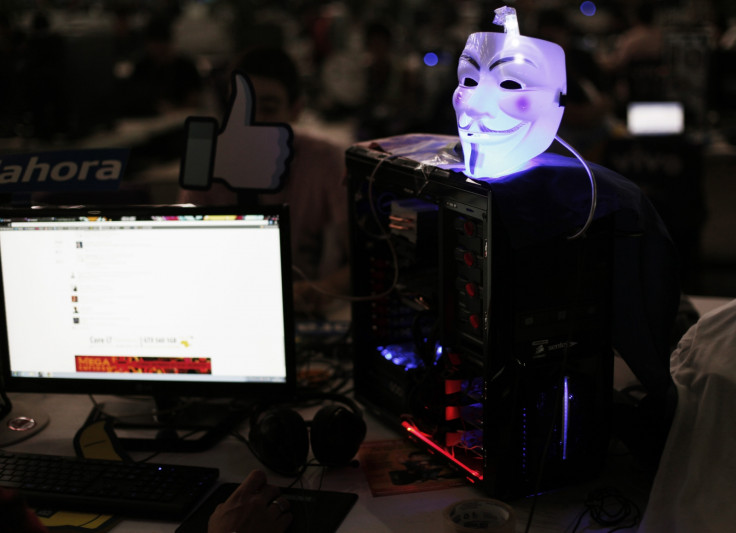 A teenage hacker based in South Korea has been arrested for breaching and defacing almost 4,000 websites hosted across 87 separate countries in a bid to prove his hacking skills to the Anonymous collective.
The high school student, 16, whose identity was withheld by law enforcement, has now been charged by the Seoul Metropolitan Police Agency for hacking into a total of 3,847 websites between April 2015 and April this year.
According to the Korea Times, the student claimed to have honed his skills from programmes and websites easily accessible through Google and is quoted claiming to have participated in an Anonymous-linked operation in support of Hong Kong's democratic movement back in 2014.
At the time, Anonymous 'declared war' on the Hong Kong government after the alleged mistreatment of protesters during the Occupy Central movement. In a statement, the group said: "If you continue to abuse, harass or harm protesters, we will continue to deface and take every web-based asset of your government offline."
Now, police said that of the 3,847 hacked websites, 141 were Korean and consisted mainly of small and medium businesses. Investigators added the student did not damage, steal or release private data and instead just posted a notice on the homepages stating 'Website got hacked'. The wannabe hacker then posted about his accomplishments on social media, the police added.
The Korea Times said the student's family had no idea about the hacking activities of their son. His parents reportedly told police: "My son's academic grade was not bad and he got along well with other students."
The story highlights the dangers of impressionable – and often talented – students getting caught up in the underground world of cybercrime. According to the UK's National Crime Agency (NCA), the story of this one hacker fits perfectly with the established profile.
One NCA official, who did not want to be named, was speaking at a recent event attended by IBTimes UK about the path of young hackers and how an interest in computer programming and gaming modifications can lead to the darker corners of the internet – and eventually to jail.
"Much of [the hacking] is self-taught," the NCA cyber investigator said. "They are not learning these skills in school. They are learning it as 10 to 14 year olds through forums, through YouTube, through different environments."
He elaborated: "What they are doing in going to these forums is they are forming relationships with people who can tell them about cheats and modifications and from there it's an easy segway into the hacking and dark web forums where they are learning about the more complicated and challenging stuff which actually happens to be the what will get them in trouble."
© Copyright IBTimes 2023. All rights reserved.