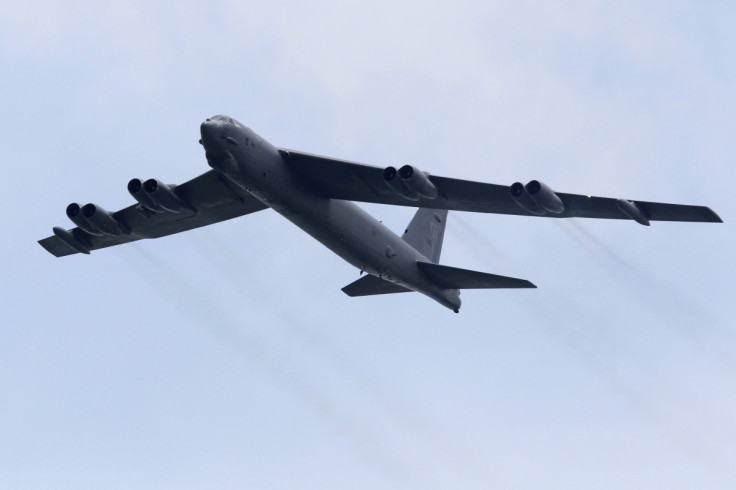 A sophisticated B-52 bomber has crashed near at a US air base in Guam, located in the Western Pacific, shortly after take off, it was reported on Thursday (19 May).
The B-52H Stratofortress bomber came down at the Andersen Air Force Base on the US's pacific territory of Guam at around 8.30am local time. So far, authorities have ruled out an attack. All seven crew members are reportedly safe.
A statement, released by the 36th wing of the air base, reads: "The B-52 was deployed to Anderson AFB from Minot, North Dakota, as part of the DoD's continuous bomber presence mission in the Pacific. The aircrew are members from the 69th Expeditionary Bomb Squadron and were performing a routine training mission."
Images from the scene show large plumes of smoke rising from the site and the aircraft has been fully burnt out. Measures are also on to mitigate the environmental impact from the crash. The cause of the incident is still unknown.
According to the NBC News, the office of Governor Eddie Baza Calvo said in a statement that the crash "does not appear to be an attack, and we highly discourage anyone from spreading assumptions, or any information that does not come from Civil Defence or the military itself."
The sophisticated aircraft - nicknamed "Big Ugly Fat Fella" - has been a regular feature in US military operations across the world. The plane, which first took to the skies in 1954, can cruise at a maximum altitude of 50,000 feet and has a range of 7,650 miles.