Hillary Clinton was deemed the winner of Monday's first televised debate with presidential rival Donald Trump, according to initial polls.
A poll of watchers by CNN/ORC found that 62% thought Democrat candidate Clinton won while 27% thought Republican challenger Trump did.
A poll of debate watchers by Public Policy Polling (PPP) agency found 51% thought Clinton won, and 40% thought Trump did.
The CNN/ORC poll surveyed the views of 521 registered voters who watched the debate, while 1,002 registered voters were questioned by PPP.
Smaller focus groups also believed Clinton had won, with 16 out of 20 of a sample of voters in battleground state Pennsylvania questioned by Republican pollster Frank Luntz declaring Clinton winner, as well as 18 out of 20 undecided voters in Florida also polled by CNN, reported Vox.
However an online snap poll by Time magazine gave Trump a win of 58% to Clinton's 42%.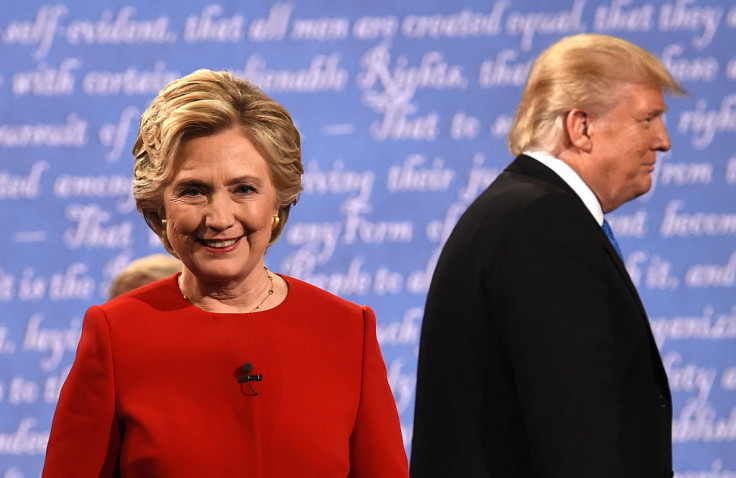 The initial polls are based on relatively small samples of undecided voters who watched the debate, with polls taking the views of a larger section of the electorate expected to be released in coming days.
During the bitter debate the candidates clashed on the economy, race and terrorism.
Initial figures suggested the debate could be the most watched in US television history, with 100 million viewers expected to have tuned in.
Polls ahead of the debate in Hofstra University, New York, suggested the candidates locked in a dead heat.