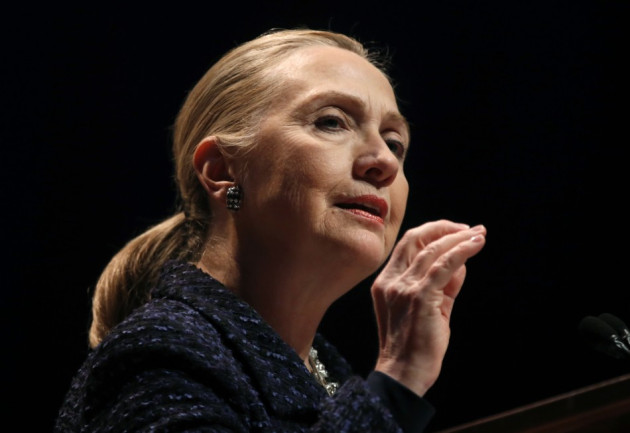 Police in Northern Ireland have intercepted two explosive devices ahead of the visit by US Secretary of State Hillary Clinton.
A bomb thought to have been planted by dissident republicans was found inside a car in Londonderry, while a letter bomb was found at a postbox in the loyalist area of Clough, Co Down.
Four men have been arrested in Londonderry, and a number of homes had to be evacuated while the explosive device was defused by the army.
No one has yet been arrested in Clough in connection with the letter bomb, which was discovered after reports of a man acting suspiciously around the postbox.
Clinton is visiting Northern Ireland to discuss the peace process and investment opportunities in the country. However her trip has been overshadowed by Belfast Council's decision to restrict the flying of the Union flag at City Hall to a small number of designated days.
The decision met with violent protests from loyalists, and the situation has escalated to the point where Alliance party offices have been destroyed by fire and councillor members received death threats.
Clinton is due to meet Northern Ireland's First Minister Peter Robinson and Deputy First Minister Martin McGuinness at Stormont Castle, as well as speaking at Northern Ireland's parliament, Stormont, and visit the new Titanic Centre in what could be one of her last foreign engagements before her terms ends next month.
Speaking at the end of her visit to Dublin, Clinton praised Ireland as "a critical leader and partner in the ongoing work toward reconciliation and peace building."
She added she was "looking forward to my visit to Belfast tomorrow to see for myself what the situation is."
The Alliance party have now confirmed there has been a death threat towards its east Belfast MP Naomi Long, who has been advised not to return to her constituency office where loyalists staged a demonstration.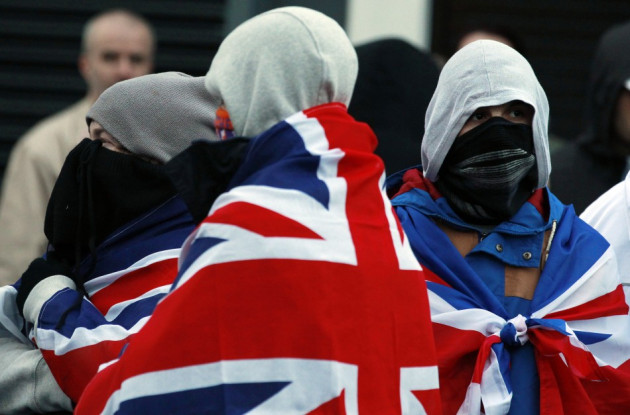 Long said the threats will not stop her doing her constituency work.
She said:"I refuse to allow this threat to stop me from delivering the valuable constituency service which I have developed since first elected in 2001, a service to all of the people of east Belfast.
"This is not an attack on an individual or on a party, but a wanton attack on the democratic process. It is long past time that this vicious campaign of intimidation and violence was brought to a permanent end.
The offices of Alliance MLA Stewart Dickson, in Carrickfergus, County Antrim was attacked and home of Michael and Christine Bower's, who are both Alliance Party councillors in Bangor, Co Down, was also attacked with a paint bomb as part of the loyalist protests.
Clinton travelled to Northern Ireland several times during the 1990s while her husband and former President Bill Clinton helped negotiate the 1998 Good Friday deal in what was arguably one of his greatest successes during his presidency.
Robinson called on protesters to suspend their action. He said: "My advice is that street protests should be suspended by those responsible for organising them in the wider interests of a peaceful society and to ensure their protests are not used by others to launch a campaign of violence."
"Britishness will not be progressed by acts of violence. Anyone engaging in wanton violence or intimidation does not defend our national flag but disgraces it."