Hillary Clinton memoirs: 'Trump is President of the USA. No one is happier than Vladimir Putin'
Clinton's book goes into detail about her emails, Donald Trump, Bernie Sanders and the election night itself.
Released today (12 September), Hillary Clinton's new memoirs, detailing the events of the presidential election goes into detail about the campaign, the challenges she faced and her opponents.
In the 469-page book titled What Happened, the former first lady and secretary of state compares Donald Trump's presidency to that of the Soviet Union and George Orwell's Nineteen Eighty-Four, "for Trump, as with so much he does, it's about simple dominance."
The book, which is already number one in the US Amazon book charts, argues that Trump has created a "war on truth."
"If he stood up tomorrow and declared that the Earth is flat, his counsellor Kellyanne Conway might just go on Fox News and defend it as an 'alternative fact,' and too many people would believe it."
Not only does she criticise Trump, but her other main presidential rival too, Bernie Sanders.
Speaking about the senator for Vermont, Clinton wrote: "His attacks caused lasting damage, making it harder to unify progressives in the general election and paving the way for Trump's 'Crooked Hillary' campaign. I don't know if that bothered Bernie or not."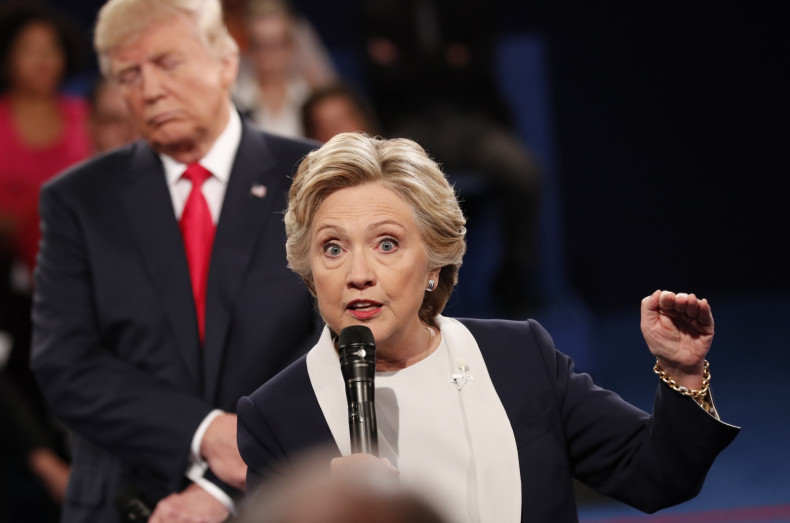 Sanders regularly railed against the big banks and companies in Wall Street, and Clinton admitted that giving paid speeches to some of these corporations was a mistake, saying "I should have realised it would be bad 'optics' and stayed away from anything having to do with Wall Street. I didn't. That's on me."
Russia, which has become a political sore point for the Trump administration was also addressed by Clinton. She felt that there was one individual who was pleased with the results of November's election.
"This man is President of the United States," Clinton writes, "And no one is happier than Vladimir Putin."
The book opens up into the more emotional side of the campaign too, including the night of the election itself when Clinton realised that she had lost.
"I hadn't cried yet, wasn't sure if I would. But I felt deeply and thoroughly exhausted, like I hadn't slept in ten years," Clinton wrote. "We lay down on the bed and stared at the ceiling. Bill took my hand and we just lay there."
Clinton has begun a US-wide book tour where she will sign thousands of copies of the book as well giving speeches to packed theatres about the events of 2016.
She will also be making a one-day trip to the UK where she will speak to literature festivals in Cheltenham and London in October.