Hillary Clinton sent out an end-of-year message to her supporters, thanking them for their help while wishing them the best for the festive season. The former Democratic presidential candidate referenced her popular vote win in the email, adding that people should continue to work towards building a better country.
"Before this year ends, I want to thank you again for your support of our campaign. While we didn't achieve the outcome we sought, I'm proud of the vision and values we fought for and the nearly 66 million people who voted for them," Clinton mentioned of the nearly-three million more votes she won in comparison to President-elect Donald Trump.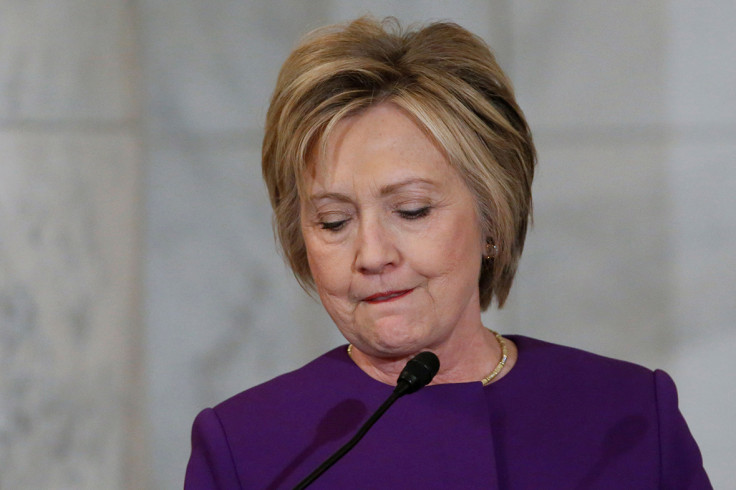 Despite losing the presidential race for the second time, she urged her supporters to continue their work towards making America a better country. "I believe it is our responsibility to keep doing our part to build a better, stronger, and fairer future for our country and the world. The holidays are a time to be thankful for our blessings. So let us rejoice in this season and look forward with renewed hope and determination," she added.
"I wish you and your family health, happiness, and continued strength for the New Year and the work ahead. I look forward to staying in touch in 2017. Onward!"
Clinton has stayed out of the limelight since conceding to Trump on 9 November. After a break at her home in Chappaqua, New York, she made an appearance at the Newseum, where she was honoured by the Children's Defense Fund, and gave a speech at the tribute for retiring Senate Minority Leader Harry Reid in early December.
She and Bill Clinton attended a Christmas Eve service on Saturday (24 December) night at the United Methodist Church of Mount Kisco near their home.