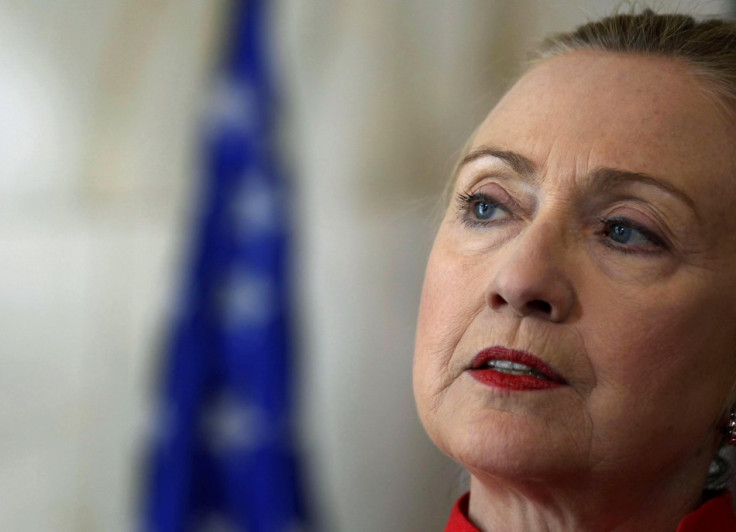 Hillary Clinton landed in Laos on Wednesday becoming the first top US diplomat to visit the landlocked country in nearly six decades.
The US secretary of state arrived in the country's capital Vientiane and is likely to take forward plans for building a controversial dam over the Mekong.
As part of her week-long tour of south Asian countries, Clinton met the country's prime minister and the foreign minister.
Controversial Dam Project & After-effects of Vietnam War
One of the important items on the agenda of Clinton's visit, the controversial dam project, has attracted criticism from across governments and environmentalists saying it would affect millions of people.
Although the Laos government vowed to make sure the project does not go ahead without sorting out environmental issues, reports suggest progress has been made in the construction.
CH Karnchang, a Thai company, signed a contract to build a $3.8 billion (£650 million) worth hydro-electric dam.
The visit is also expected to deal with the effects of the Vietnam war on the country.
"It's a pretty big deal for the Laotians, and we will underscore a number of areas that we're working on together," a senior diplomat was quoted by AFP as saying about Clinton's visit.
The persisting effects of the defoliant Agent Orange, which was used by US forces during the war, will also be discussed during the visit.
Growing US Influence
The diplomatic tour is also being perceived as US expansion of its influence over south Asian countries in an answer to the growing economic and diplomatic clout of China.
"My trip reflects a strategic priority of American foreign policy today. After 10 years in which we focused a great deal of attention on the conflicts in Afghanistan and Iraq, the United States is making substantially increased investments - diplomatic, economic, strategic and otherwise - in this part of the world. It's what we call our pivot toward Asia," Clinton was quoted as saying in Mongolia during a press meet, reports the BBC.
John Foster Dulles was the last top US diplomat to visit Laos in 1955, while Clinton has become the second US secretary of state to visit the country.
From Laos, Clinton heads for Cambodia for an ASEAN meeting.