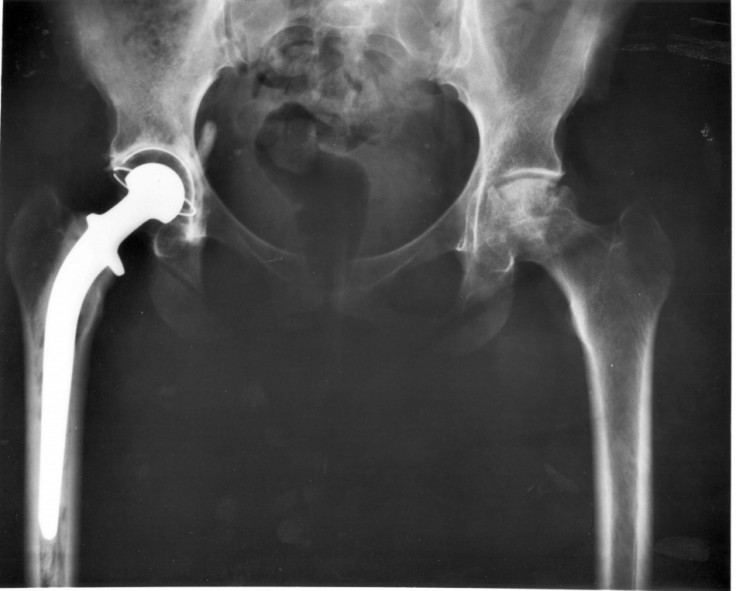 Researchers and orthopedic consultants from the University of Bristol have found that patients with implants could face increased risk of cancer and certain other genetic damage.
The revelation has escalated fears among patients in the UK who have received hip replacement surgeries in the past.
The new study on the effects of "metal on metal" devices has based its conclusion following the detection of abnormal cell changes in the bladders in test patients who were monitored after being given "metal-on-metal" hip replacements.
The study was revealed following investigations by the Telegraph which revealed that regulators have such grave concerns about the safety of 30,000 of the devices that they are preparing to issue new guidance on them.
As per the study, the problem arises when tiny metal filings break off due to the constant friction between the metal ball and cup causes minuscule in the implants. These particles then travel via the blood stream and may cause inflammation and destruction of muscles and bones.
The report also mentions that these filings, after travelling via the blood stream, could affect major organs like kidney and bladder and increase the incidence of cancer in these organs.
Their study was launched after the Medicines and Healthcare products Regulatory Agency warned that all 40,000 Britons with "metal-on-metal" devices should undergo annual checks, with scans and blood tests if doctors find symptoms that suggest metal leakage.
According to the Telegraph, the proportion of patients who had suffered DNA damage may be significant, because such changes can cause mutations which in turn lead to cancer.