The Hobbit: Live action role players stage epic Battle of the Five Armies in Czech forest [Photos]
Hundreds of Tolkien fans dressed as orcs, goblins and elves gathered in a Czech forest to recreate the climactic Battle of the Five Armies from The Hobbit.
The epic clash that pits men, elves and dwarves against goblins and wargs has become an annual fixture in the Larp (live action role playing) calendar.
Participants make their own armour and weapons, trying to be faithful to the novel. However, the outcome of the battle may be wildly different, as good does not necessarily triumph over evil. Battles have been staged every year since 2000, and the forces of evil have won about half of them.
IBTimesUK shares photos from this year's amazing battle.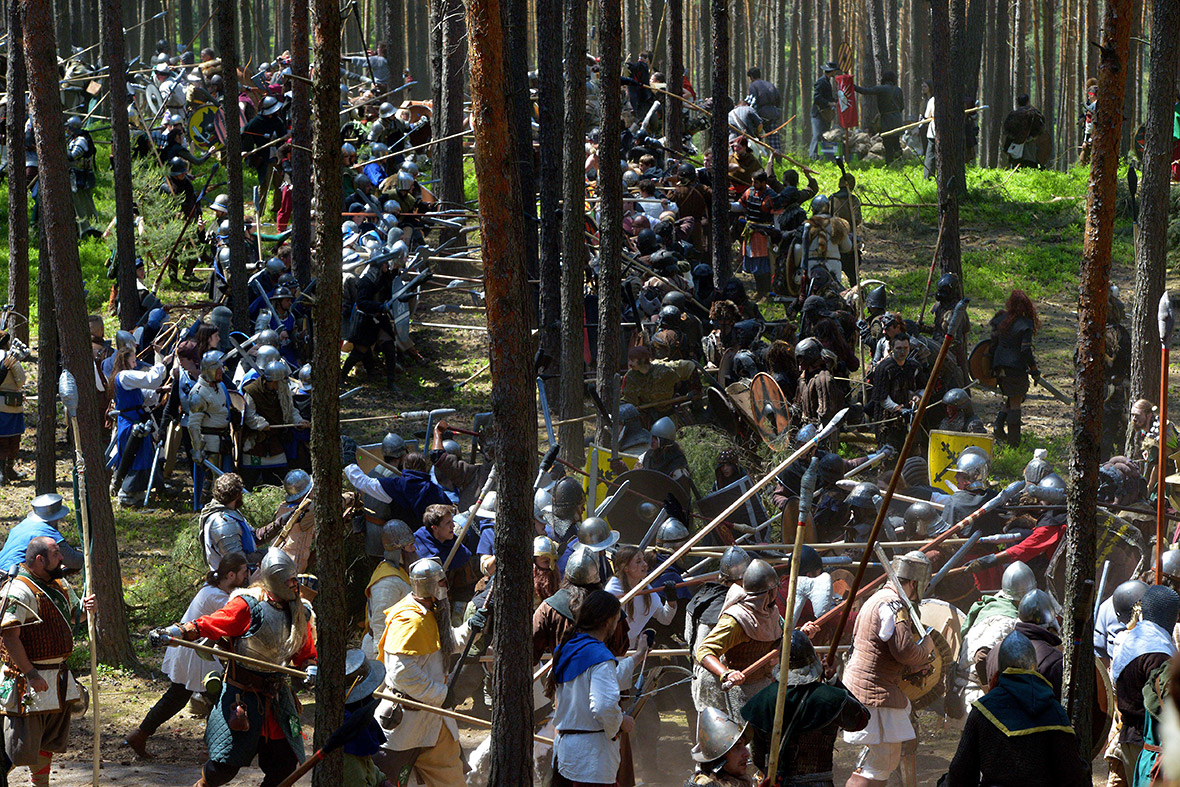 © Copyright IBTimes 2023. All rights reserved.