French president Francois Hollande has been caught up in an international investigation into the offshore financial industry after his campaign treasurer was implicated.
Jean-Jacques Augier, 59, a long-time friend of Hollande and a co-treasurer of the president's 2012 electoral campaign, is on the initial list of holders of hidden offshore accounts published by the International Consortium of Investigative Journalists (ICIJ).
The revelation about Augier adds pressure on the socialist president, who is already facing a financial scandal triggered by the resignation of his budget minister Jerome Cahuzac.
Cahuzac, who has long been a vocal crusader against the use of overseas tax havens, finally admitted this week that he had hidden hundreds of thousands of euros from the taxman for decades in Switzerland.
Augier affair
According to Le Monde, a partner in the ICIJ investigation, Augier held stakes in two offshore companies headquartered in the Cayman Islands through his financial holding, Eurane.
In 2005, Augier founded a Cayman-based distribution company, International Bookstores, in partnership with another Frenchman, Jacques Rougeaux, and a Chinese businessman, Xi Shu, who owned a chain of bookshops.
Augier told Le Monde that it was Xi, a British Virgin Islands resident, who pushed for the company to be registered in the Caymans.
Rougeaux said that the partnership proved to be a mistake, as the bookshop chain turn out to be debt-ridden. He resigned without even selling his shares in 2006.
Augier's second Cayman-based investment company was launched in 2008 with a group of international partners.
"[I don't have] any personal bank account or direct investment at the Caymans," Augier told Le Monde.
"I've invested in this company [International Bookstores] through Eurane's subsidiary in China Capital Concorde Limited, a holding that manages all my affairs in China.
"The investment in International Bookstores figures in the balance sheet of this subsidiary. There is nothing illegal."
Cahuzac affair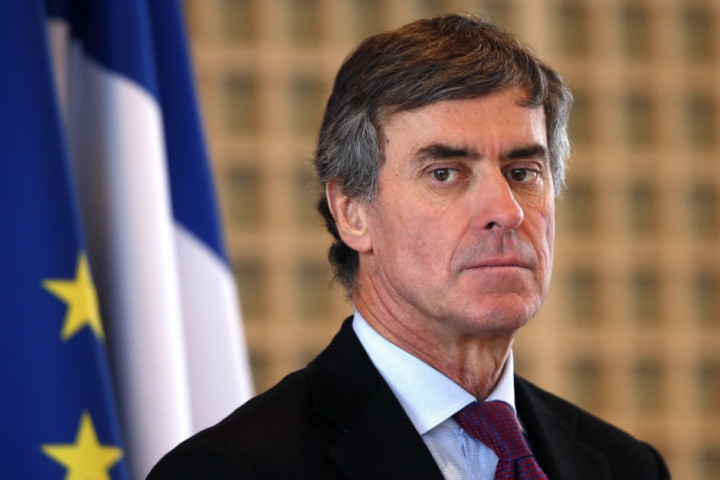 While not unlawful, his offshore businesses represent a political risk for Hollande after Cahuzac, a former plastic surgeon, admitted on his blog that he had told investigating judges that he had had a Swiss bank account for 20 years, reversing frequent denials.
Hollande, who came to power on a promise of "irreproachability", is now faced with the unwelcome knowledge that the man he named as his chief tax collector was a tax-dodger who did not tell the truth.
The revelations have jeopardised the reputation of many government ministers who took to the airwaves to swear to Cahuzac's probity after website Mediapart first reported on the Swiss bank account in December.
Hollande described Cahuzac's actions as "unpardonable", an "outrage to the Republic" and "the failure of one man."
Nevertheless his cabinet are facing accusations of intentional cover-up.
"I find it hard to believe that they only learned the truth 48 hours ago. Or else I guess we're being led by a big simpleton," opposition UMP party vice-president Thierry Mariani said.
READ:
ICIJ Offshore Tax Haven Secrets: An Inside Job?