Holly Willoughby has always been famed for her voluptuous, feminine curves, but the This Morning presenter has transformed her figure in recent months.
The 36-year-old star has been showing off her trim waist and toned stomach on social media and while she still looks sensational with her smaller frame, her svelte new look has prompted many of her Instagram followers to speculate how she lost the weight.
In her latest Instagram post, she dons a red and black dress by Ellie Lines which retails at £385 and is almost unrecognisable, if not for her trademark blonde wavy locks. With her waist and arms noticeably smaller, the presenter looks a far cry from her curvier days.
One follower commented: "Holly you're looking so tiny!!!!" as another put: "How is she now so thin! I need this diet for after this baby".
A third added: "Don't know how people can comment that she's lost too much weight. She looks amazing!"
So how has Ms Willoughby achieved her slender physique? After having three kids, it's surely no easy task.
Her Pilates instructor, who is the director of Body Control Pilates, Lynne Robinson, recently revealed all to The Sun. She explained that Willoughby has been working hard since the birth of her youngest son Chester in 2014, stating: "I worked with Holly for several months, teaching her privately at her home once a week."
"Holly had postnatal matt work classes which concentrated on strengthening and toning her core."
"The exercises would have also helped strengthen the pelvic floor which can loosen after pregnancy, as well as help trim the waist and flatten the stomach."
Willoughby also uses a towel for exercises and focuses on her alignment and connecting the deep abdominal muscles. She first started Pilates having welcoming her second child, daughter Belle, in 2012.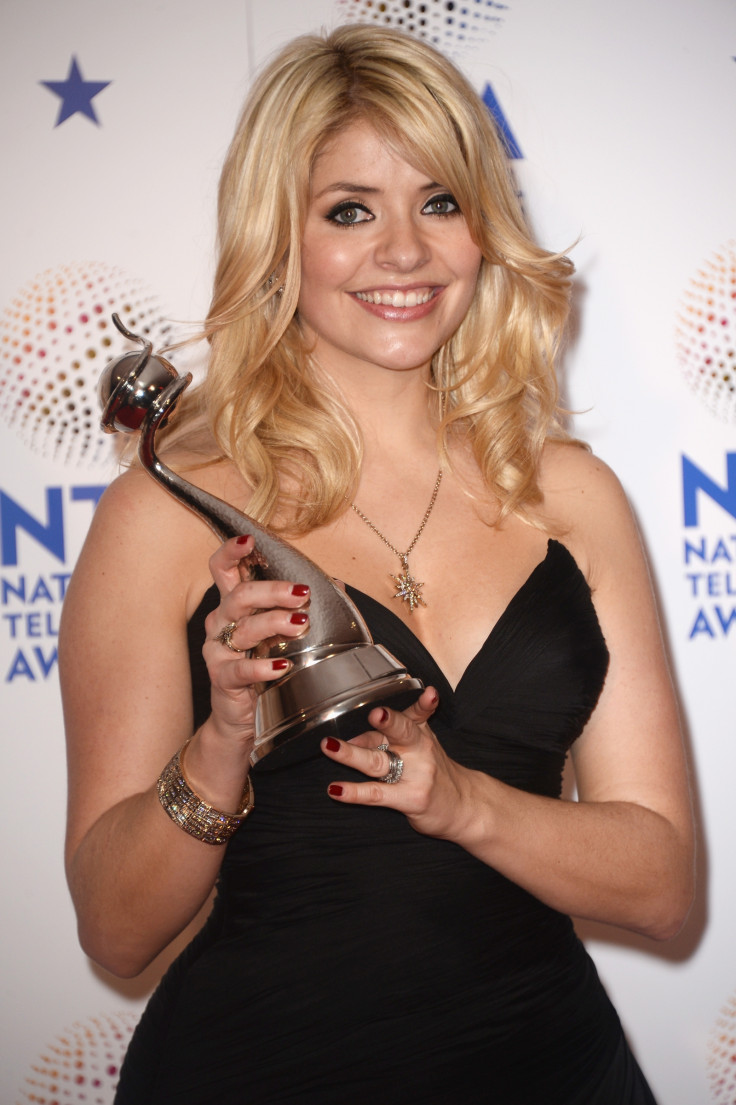 The presenter, who prides herself on being a great female role model, has vowed to never discuss her eating habits, however.
She previously told Prima magazine: "I don't want to encourage eating disorders. I try not to focus too much on my appearance. As long as I'm healthy, that's good enough for me.
"I'm quite active and I try not to let the way I look be the main focus because it's not the important thing. I actually avoid talking about my diet and exercise regime because I have interviewed so many people affected by eating disorders. I know what some people in chat rooms can really fixate on other people's diet," she added.