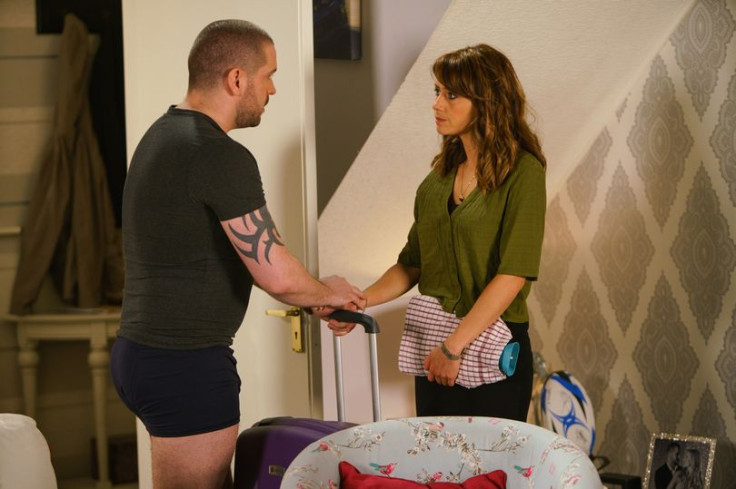 Coronation Street is about to deliver more baby drama. Eva Price will plot her revenge against unfaithful fiancé Aidan Connor after discovering that she is pregnant with his child.
Shayne Ward's character is in for a rough ride over the next few months when Eva, played by Catherine Tyldesley, rumbles his affair with her best friend Maria Connor.
Tyldesley, 33, told The Mirror about the revenge plan. She said: "It is quite extreme. I don't think I would have done those things personally, but for me as an actress it is brilliant to play – it is really juicy stuff.
"It is a revenge plot. She wants to hurt him as much as she is hurting and to her what she is about to do is the best way of doing that in her own head."
And barmaid Eva really wants to get her own back on her cheating partner, with the actress continuing: "She wants to see Aidan with nothing. Because that is how she feels, despite the past trust issues she has had, there was no self-preservation there with Aidan.
"She was like: 'Right, this is it, this is my Prince Charming.' She had given herself to him completely and then he has done this. So she will stop at nothing to make sure that he is deeply, deeply hurt."
Aidan's big shock has been a long time coming, as Corrie viewers have watched him cheat on Eva for months. She'll only find the truth out next week, however, along with the double bombshell that she is with child.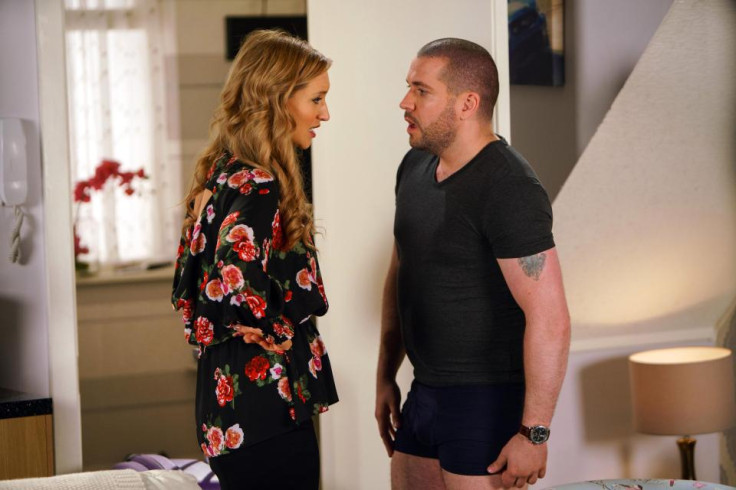 In a very un-soap manner, Eva decides not to confront her cheating fiancé and best pal straight away. Instead, she simply tells Aidan that she is pregnant and waits for his reaction, pretending that all is well with their relationship so she can plot a bigger revenge. She'll even get help from Aidan's worst enemy on the cobbles, Adam Barlow.
She adds: "Adam Barlow gets involved. He really dislikes Aidan so he says to Eva, 'We can screw him over together and then we might get more than you would on your own.' Eva is really, really reluctant, but he manages to twist her arm."
An upcoming episode will show Eva will make an unexpected return home and catch out Aidan and Maria in their illicit affair. Aidan will fail to spot a text from Eva as he's canoodling with his secret lover, which reveals that she is coming home early.
Upon her return from France, Eva confides in Leanne that she thinks she is pregnant, and when she returns to the flat, Aidan is forced to hide a half-naked Maria.
Coronation Street continues tomorrow night (21 June) at 7.30pm on ITV.