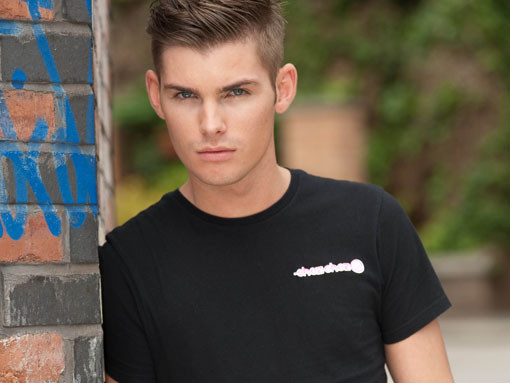 Hollyoaks is preparing to make history by becoming the first British soap to feature a major HIV storyline involving a gay character.
Ste Hay, played by Kieron Richardson in the Channel 4 drama, will contract the virus in January after a one-night stand with Connor, who is unaware that he is HIV positive.
The ground-breaking-storyline will see the father-of-two struggle to come to terms with his diagnosis. Producers will also work closely with HIV and sexual health charity Terrence Higgins Trust to accurately portray the effects on his relationships and his physical and mental wellbeing.
"We have wanted to tell this story for a long time and while HIV can affect anyone, infection rates in young gay men remain too high and to ignore that is to do the gay audience a disservice," said Hollyoaks' executive producer Bryan Kirkwood.
"Hollyoaks is in a unique position to be able to talk directly to millions of young viewers and, if the safe-sex message is not coming through education, we can help with that both on screen and through multi-platform support.
"2015 is Hollyoaks' 20th year and to make that our 'year of safe sex' felt right for a show built upon telling rites of passage stories. With Ste's HIV and other stories for our teenage characters, we will explore the many implications of unprotected sex and hope to encourage thoughtful debate among our audience."
It is a bold move for the award-winning show. UK soaps have only ever depicted heterosexual characters living with HIV.
Richardson, himself came out as gay on This Morning in September 2010.
"When I was on Dancing on Ice, newspapers speculated and tried to say we kind of know and if you want to say you can do your story with us and get it out there," he said at the time.
"But now I feel that it's relevant and the storyline's relevant to some situations in my life then if maybe I can help people that are going through the same thing then it's a bonus."