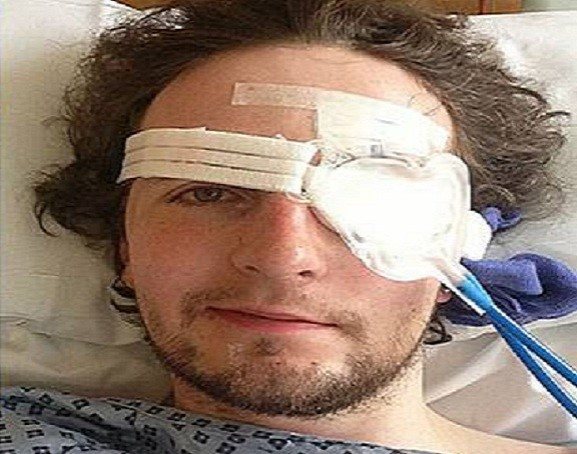 This is the image of Hollyoaks actor Thomas Scurr in hospital after he was battered in an unprovoked attack in Leicester Square, central London.
Scurr, 22, was targeted by a man with a skinhead as he posed for photographs with fans earlier this month.
It happened around 2.20am in the morning on 11 May 11 while the actor - who played student Barney Harper McBride in the Channel 4 TV soap - was with a friend.
Scurr suffered a broken cheekbone and fractured eye socket in the incident, which involved a man police described as white, tall and stocky.
Metropolitan police officers have now launched an appeal to catch the attacker.
Speaking via Twitter, Scurr thanked fans for their support and made light of the incident, adding the hashtag 'you should see the other guy's fist.'
Mr Scurr said: "I would personally be very grateful for any information members of the public may have that would help DS Tozer with his investigation. Hopefully then we can find this guy and show him that there are always consequences."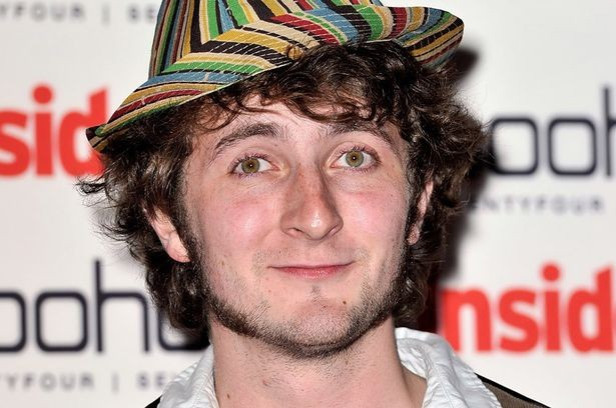 Scurr was beaten up in the street soon after shooting his final scenes for Hollyoaks. He left the popular teen soap on May 15.
A Hollyoaks spokesman said: "Everyone on the show wishes Tom a full and speedy recovery."
Scotland Yard said the suspect was with a woman who had brown shoulder-length hair.
Det. Sgt. Nathan Tozer called on witnesses to come forward, saying: "This was a nasty and completely unprovoked attack, which resulted in Mr Scurr sustaining serious injuries to his face, and I am keen to identify the person responsible.
"I am really hoping that members of the public who were in the area at the time may be able to help us with our enquiries.
"We know that prior to the incident several people identified Mr Scurr and Mr Conway and asked them to pose for photos, and I am keen to hear from anyone who was in the area and may have taken pictures of the pair on their phone, or noticed the incident taking place."