Hollywood movie mogul Avi Lerner has called US President Barack Obama "a coward" for failing to make Google address its anti-piracy measures. The American-Israeli producer said that the Obama administration's failure to take on the search engine was costing the movie industry millions of dollars a year.
"It's a major problem and it's something that I don't know if anyone can stop, because the government, the president, Congress are all scared of Google," said Lerner. The veteran financier was behind a string of blockbusters which include the Expendables and London has Fallen.
Lerner, who was speaking to AFP at a gala Beverly Hills dinner held in his honour that piracy had cost his production companies Nu Image and Millennium Films $250m on the action sequel The Expendables 3. "The government, the president, is such a coward. He's scared of Google so we are losing millions."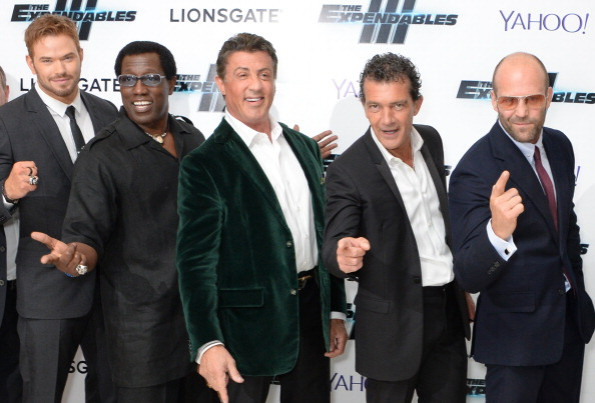 He added: "They should tell Google to stop piracy. They should make a law that anyone helping piracy — and not helping to stop piracy — should go to jail or get penalised or whatever."
A near perfect copy of The Expendables 3 leaked onto the file-sharing sites in July 2014, three weeks before its theatrical release date. It was downloaded 100,000 times within hours and Nu Image claims more than 10 million copies were made before its release.
Lerner claims that Google has no incentive to stop piracy-related sources unless it is forced to do so by the authorities. Google was not immediately available for comment. However, AFP noted that the search engine modified its algorithms in 2014 to damage its ranking of piracy websites.
However those in Hollywood believe that the tech giant has not done enough. It lobbied in 2012 for the creation of a two-piece legislation - the Protect Intellectual Property Act and the Stop Online Piracy Act - which would hold non-US websites to the same standards as those in the U S.
However, Google and several other major companies in the Silicon Valley protested, saying that the proposed laws would stifle the development of the internet and allow the US authorities to shut down websites websites without due process. The laws were eventually put on hold after a series of protests by Google and Wikipedia. The bills were never signed into law.
Heidi Jo Markel, the founder of Eclectic Pictures agreed with Lerner. She said: "We have to protect our intellectual property or why are we doing this? Why be creative? Why put your blood and sweat and tears into writing a movie only to have it stolen?" Markel has worked with Lerner on several films.
She told AFP that the US should emulate Britain which she says is much tougher on piracy. "The UK has got so good about punishing people for theft and we just sort of look the other way. We've got to change that."