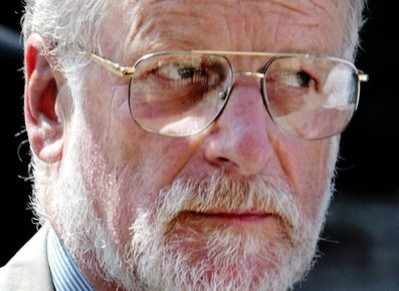 Home Secretary and hot tip as the next woman prime minister, Theresa May, isn't known as the Ice Queen for nothing.
She is one of the most serious, focussed government ministers who do not suffer fools gladly and is known to run an extremely tight ship.
So the appointment of her new deputy Norman Baker, the Liberal Democrats' favourite conspiracy theorist - and there are a few of them around - has apparently left her fuming. She is not amused.
Baker is well-known in Westminster for his theory that late government scientist Dr David Kelly, the man at the centre of the claims of the "sexing" up of the infamous Iraq dossier, did not commit suicide but was murdered.
He was also involved in the tabling of questions seeking the release of the so-called government "X Files" on UFO sightings.
Neither of these issues, whatever their merits or lack of them, attracts great support from MPs wishing to further their ministerial careers. In fact they tend to run a mile when asked about them. But Baker has embraced them.
The conspiracy that has seen eyebrows raised in Whitehall now that he is in the Home Office, which has oversight of the security services, is the one surrounding Dr Kelly's death which was investigated by the Hutton inquiry in 2003 and which found he had killed himself.
Baker took a year's break from politics to investigate the affair himself before publishing a book entitled: "The Strange Death of David Kelly".
In April 2007 he declared: "I am convinced beyond a reasonable doubt that this could not be suicide. The medical evidence does not support it and David Kelly's state of mind and personality suggests otherwise. It was not an accident so I am left with the conclusion that this is murder".
He further concluded the murder was committed by an Iraqi hit squad and that it was covered up by none other than the UK security services.
He has also raised questions over the death of former Labour Foreign Secretary Robin Cook, who resigned from Tony Blair's cabinet over Iraq, because he died while walking on Ministry of Defence land.
Baker also took on MI5 in 2001 when he won a test case in the High Court forcing the agency to allow him access to the file he believed they held on him. It was the first time that had happened in MI5's 92-year history.
So it is fair to say Baker has pursued some unusual projects. He is now in charge of the National Crime Agency, drug and alcohol policy and forensic science.
For his part, Baker says that is all "history" and he has "moved on to other things". Which he clearly has.
His appointment was the responsibility of Liberal Democrat deputy prime minister Nick Clegg, with David Cameron's approval but no consultation with May.
No10 insist the prime minister has confidence in Baker but appears taken aback by the amount of questions over his previous campaigns.
The prime minister will clearly hope this one quickly runs out of steam. Most of that steam currently seems to be coming from the Home Secretary's ears.