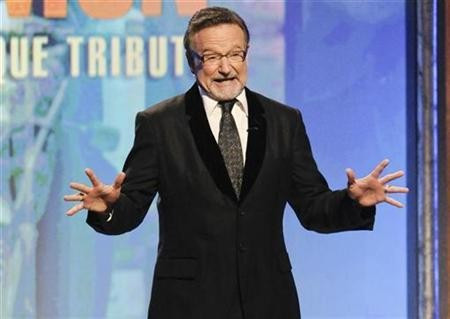 Hollywood actor Robin Williams is reportedly set to make a cameo appearance on the favourite TV series, Homeland.
The 61-year-old Good Will Hunting and Mrs Doubtfire star is said to be in talks with the show's writers about a possible role in the show, which has just entered its second series in the UK.
Howard Gordon, who developed the thriller with Alex Gansa, said they were considering Williams for a role after he revealed that he was a fan.
Gordon told the Daily Mail: "Robin loves the show and we talked about the possibility of him appearing on it. How that'll pan out, though, we don't know yet. We heard Mick Jagger was a fan too."
The thriller, starring Claire Danes and Damian Lewis, follows Marine Sergeant Nicholas Brody who returns home eight years after going missing in Iraq, and Carrie Mathison, a bipolar CIA officer, who suspects he is an al-Qaida sleeper and may be plotting a terrorist attack on the US.
The show proved a hit when it debuted last year and the second series is being screened on Channel 4.