Billy Ray Harris, a homeless man from Kansas City, Missouri, has an honest heart. He returned a diamond ring, accidentally placed in his charity cup... and is now reaping the rewards of his good Karma.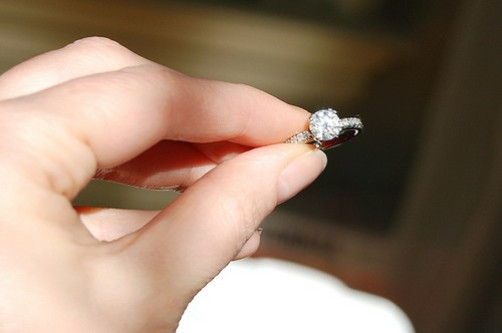 On 8 February, Sarah Darling stopped to put some change into Harris's charity cup and while emptying the contents of her purse, accidentally dropped her diamond ring into the cup.
Harris noticed the ring only about an hour later and in his statement to United Press International, said he never thought of selling it, even though he realised it was quite valuable.
Once home, Darling realised where she had dropped the ring and returned to find Harris. She had no luck finding him on the first day, but spotted him when she returned the next day.
When she asked him about the ring, the relieved Darling told CNN that Harris said: "Yeah, I have it, I kept it for you."
"My grandfather was a reverend. He raised me from the time I was six months old and thank the good Lord, it's a blessing, but I do still have some character," Harris told UPI.
Darling, who is also from Kansas City, was overwhelmed by Harris's honesty.
"I actually feel like I'm especially lucky to have this ring now. I loved it before. I loved it so much, but I love it so much more now. I feel like it has such great karma," she said.
In appreciation of Harris's sincerity, Darling and her husband decided to set up an online fundraiser for Harris.
Donations have poured into the giveforward.com website, which is collecting money.
In about a week, about $88,000 (approximately £57,200) has been collected and the money will be given to Harris at the end of the 90-day campaign.
Harris certainly is happy with the donations but thinks he does not really deserve it.
"What I actually feel like is, 'What has the world come to when a person who returns something that doesn't belong to him and all this happens?'" Harris told KCTV.
Darling said, "I really just hope that my kind of flightiness in that moment leads to something really good for him."