Homs: How Assad's bombs turned Syria's city of smiles into the revolution's broken heart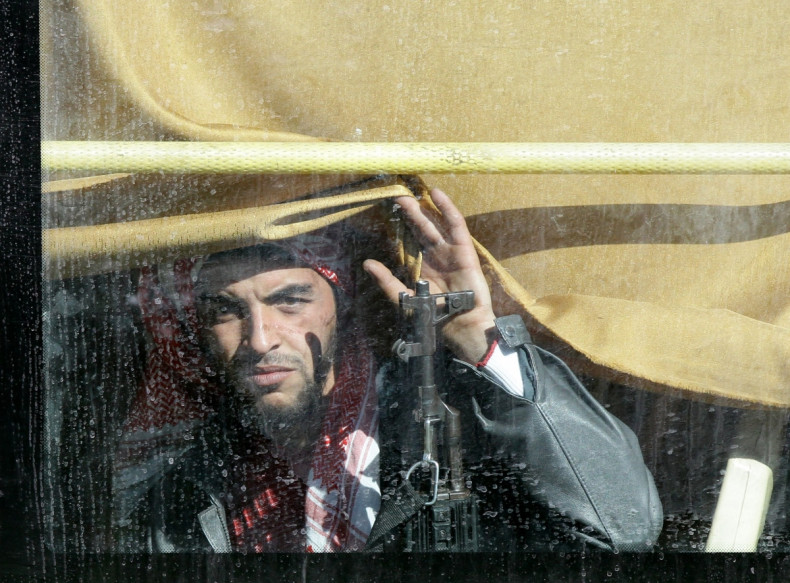 A page turned and a chapter ended in Syria's tragic story in Homs on Thursday (10 December). As the last of the rebels that had holed up in the city centre were bussed north to Idlib, the revolution that began with banners and ended with barrel bombs was finally buried in the ancient streets of this 2,000 year old city. Homs was the heart of Syria's revolution and its fall to Bashar al-Assad may come to be seen as the first major nail in its coffin.
There is little left now of the city that was once Syria's third largest and a commercial hub just 100 miles from the capital Damascus. Homs was seized by Sunni rebels in 2011, but by 2014 Assad's forces had taken back all but a few square blocks. A few thousands rebels holed up in the narrow streets of Khalidiya, the old town, endured a bitter siege which only finally ended at the beginning of December with UN mediation.
Homs was a majority Sunni Muslim city but, like most of Syria, members of Assad's Shia Alawite clan made up the elite. Even before the revolution communities were divided, residents told IBTimes UK. Homs native Bilal Sabbagh, 36, visited in late 2010 and while the uprising against Assad was still a few months away, he remembers a city with an undercurrent of anger against the government.
"Homs is loved by all Syrians [...] but there was an underlying tension at the political level. Assad was playing the sectarian game and employing his own people in high positions in the city. This was creating tension. It was hidden, but everyone knew about it," said Sabbagh, a dentist, who now lives in Manchester.
Assad brutally put down demonstrations that began in Homs and spread to other Syrian cities. Soldiers opened fire on demonstrators and Syria's revolution, like Libya's, quickly descended into all-out war. Almost five years on 200,000 Syrians are dead and swathes of the country are controlled by the brutal Islamic State (Isis). Homs, once a thriving commercial hub just 100km from the capital, Damascus, is a shell of the city it once was.
Given that fact, many Syrians, particularly Sunnis, will find Assad's victory in Homs a bitter pill to swallow. But with Russia and Iran backing Assad and increasing signs that Europe and the US may be willing to soften their stance against the Syrian leader in an effort to combat IS (Daesh), at least the ending of the siege could allow residents to go back to some semblance of normal life.
"Of course [the people of Homs] will feel pity because it was the capital of the revolution and everyone hoped for change. The regime will feel that they are in a good position now. But what can we say? People need to live. It has been more than four years of bombardment. Look at the pictures: every single house has been affected. It is truly horrible," said Mohamed Kara Mohamed, a Syrian from Idlib who also lives in Manchester.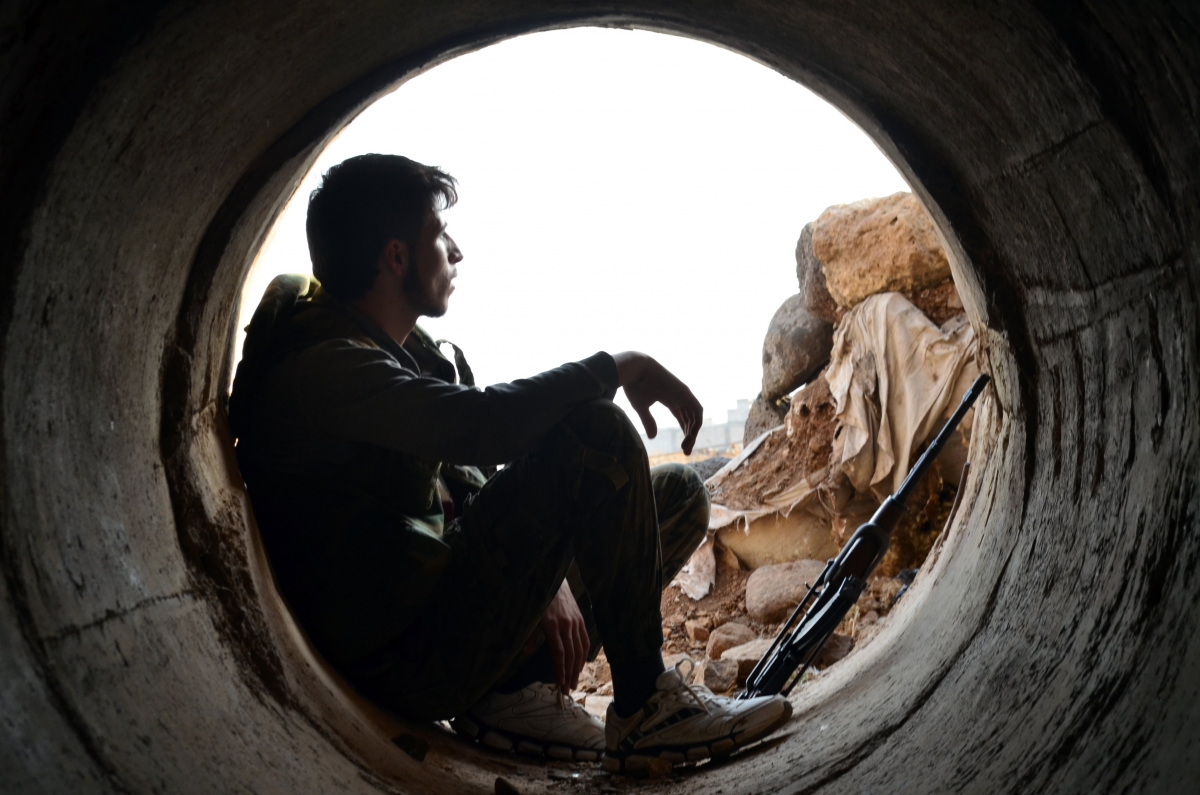 Bombed to submission
Mohammed's father, mother and sister currently live in rebel-held Idlib, and as such, he can appreciate that while a return to Assad rule is not ideal, it is better than the months of bombardment and street-by-street fighting that had epitomised the last four years. Idlib reached a ceasefire with Assad some six months ago, and while living in the city remains difficult it is a marked improvement on what came before.
"When Idlib was taken from the regime they were bombarding it every day. My family were staying outside the city, sleeping under trees. They feel pity [now] but they can live, they can survive. They have water and electricity, and they can send children to schools. I believe it is the same for Homs now, people are taking a breath."
Assad's 'victory' in Homs will do little to change the fundamentals of Syria's civil war, given that the army had been in almost total control of the city since 2012, but it is undoubtedly a propaganda coup for Assad. It comes just days after Britain voted overwhelmingly to target terrorist positions in eastern Syria. Assad, aware of his support in Moscow in Tehran, will likely want to use Homs to prove that he is a partner for peace. The Syrian leader will be hoping that the international community concludes that his regime is the lesser of two evils.
"Strategically, I don't think it is of huge significance because the regime had been gradually re-asserting itself over Homs. But the regime has worked with the UN to remove the last of the rebels and that will be something that they will be able to show the international community," said Julien Barnes-Darcy, a Syria expert at ECFR.
But Assad staying on in Syria after the war is something that Sabbagh argues would be intolerable to most Sunnis: "Assad staying in power is not going to work. He killed a lot of people and psychologically it is not acceptable, no one will tolerate that. I know there have to be concessions, but there is a [limit]" he said.
In the areas that Assad already controlled in Homs the facts on the ground have already changed. The most restive Sunni areas have been largely cleared of civilians, with residents fleeing to other cities or overseas, and Khalidiyah is a bombed-out ghost-town. Idlib, to the north, remains a rebel stronghold, seized by a group known as the Army of Conquest in March 2015. Assad may have regained control of Homs, but Syria's war is a long way from over.
Both Sabbagh and Mohammed speak warmly when they recall Homs, both describing it as a city famous for its sense of humour. Like many Syrians, Mohammed has watched the war in Syria on TV and said he feels helpless about the chaos that embroiled his country in five short years. His three young children feel the conflict deeply and he is concerned about his family still in Syria. As for Homs, he remembers the city as it was and struggles to reconcile that with the destruction in harrowing images that emerge from it today.
"You would not believe it. Homs was a famous city for all Syrians and its people were famous for their humour. They were light hearted people and when you meet people from Homs they always tell you jokes and have a smile on their face. Now, it has gone," he said.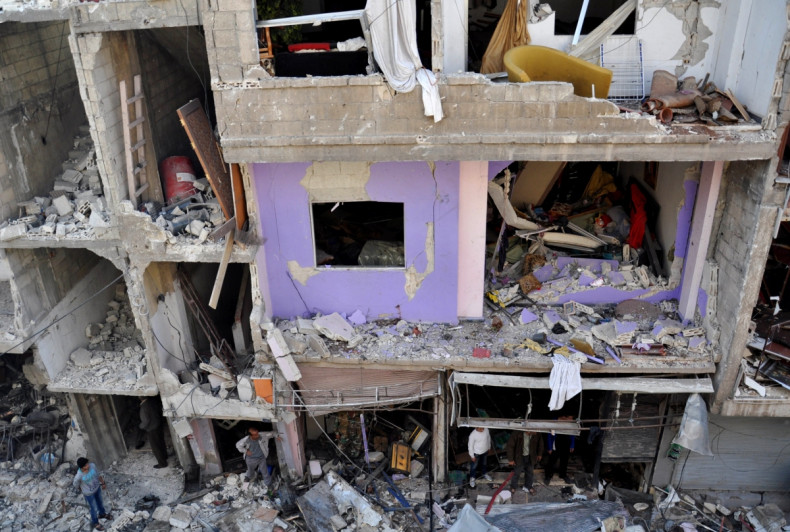 For Sabbagh, who grew up in Kuwait after his father, a prominent dissident, fled the regime of Bashar's father Hafez al-Assad in the 1970s, the impact of the war is equally acute. His aunts and uncles live in Homs and, like other Sunnis, have no idea what post-war life under Assad will entail. There may be a modicum of peace now, but when the world's attention turns elsewhere Assad will have his vengeance.
"They don't know what is going to happen. The fighters have left but all those areas are deserted now. People are moving back [in] but they are not safe. It is not a normal life but they have coped. There is always the fear of the regime arresting people, kidnapping people, asking for money – this is common in Homs," he said.
As for the revolution, Sabbagh recalls watching on television as the first protesters took to the streets of Homs on 17 April 2011 – by May the city was under siege. Over the years, he has watched the brutal events that have turned Homs from the capital of Syria's revolution to its broken heart. From a city of smiles to a city of death.
"It was heart-breaking. You know the areas and you know the streets and you see people falling. You are losing your friends and you know that they were just normal people who were looking after their families. The things that they are asking for is the same that you want for any human – dignity and freedom," said Sabbagh.
"You ask yourself: if you were there, would you have been one of them? I think I would have. If I had the courage. But it is not an easy thing."