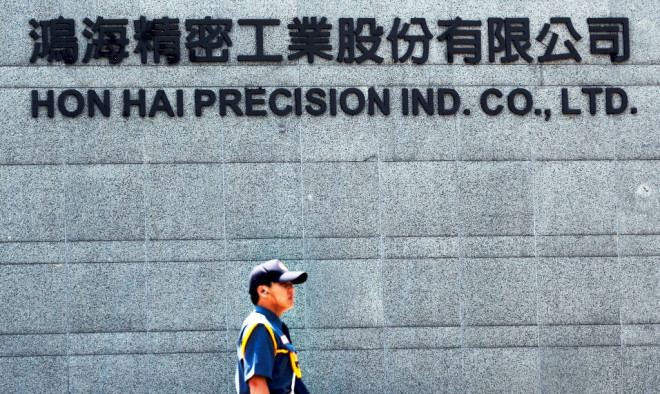 Hon Hai Precision Industry, the Taipei-based assembler of Apple's iPhones, will acquire a stake in Taiwanese mobile telecoms operator Asia Pacific Telecom, a deal that will give Hon Hai a foothold in Taiwan's nascent 4G telecoms market.
Hon Hai Precision has agreed to pay T$20 a share for 582.9 million shares in Asia Pacific Telecom (APT) through a private placement, the firms said in stock exchange filings.
The deal is valued at T$11.6bn ($385m, £228m, € 282m).
APT's stock finished 1.12% higher on 27 May after opening 9.35% higher. Hon Hai's stock finished 0.32% higher.
Hon Hai wants to expand its business beyond electronic contract manufacturing to increase margins and improve revenue. Investing in APT, which had 2.1 million subscribers as of April, will help it roll out services after bagging a fourth-generation (4G) licence in 2013.
GDR Issue
Hon Hai proposes to raise some T$93bn through the sale of new shares to foreign investors to fund its overseas expansion and into Taiwan's fledgling 4G telecom market.
Hon Hai will seek shareholder approval for the share sale at its AGM in June, with the firm looking to sell up to one billion new shares through global deposit receipts (GDR), the Economic Daily News reported.
Hon Hai Precision, the largest firm in the Foxconn Technology Group, earlier in the month, said first-quarter net income jumped 20% to NT$19.5bn, matching expectations.