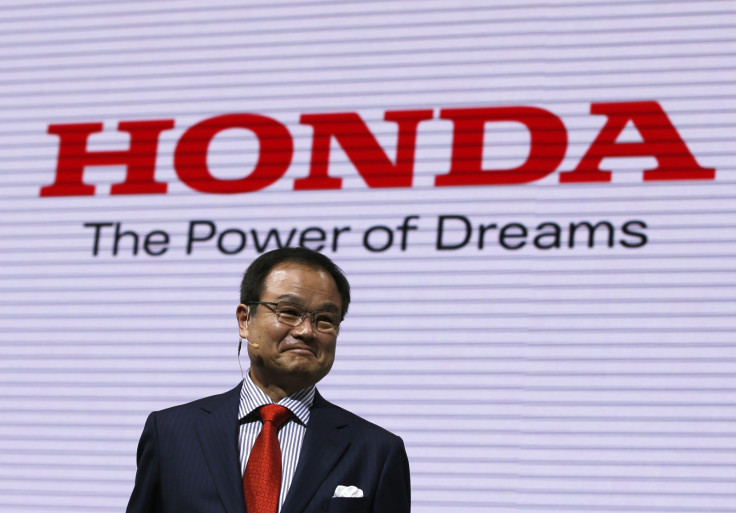 Takanobu Ito is stepping down as the CEO of Japanese automaker Honda Motor after six years of service in the top post.
Ito will be replaced by Takahiro Hachigo, who is currently serving as the company's managing officer, with effect from April.
Ito will remain on the board and assume the post of director and advisor to Honda Motor, the company said in a statement.
The changes will occur following the final decision of the company board of directors after the company's annual shareholders' meeting, scheduled for late June.
Joining Honda in 1978 as a chassis design engineer, Ito was appointed a member of the board in 2000, and later assumed responsibilities as president and director of Honda R&D, general manager of the Suzuka factory. He became president, CEO and representative director of the company in June 2009.
"During the six years of Ito's leadership, Honda was able to actively evolve its global manufacturing structure, notably the establishment of automobile plants in Mexico, Brazil, Thailand, Indonesia, India and China," the company said in a statement.
In addition, he helped enhance Honda's product development capabilities.
Ito's resignation comes as the company has been hit by a number of quality problems for its vehicles that led to multiple recalls.
Honda recalled several million cars over potentially lethal air bag inflators made by Takata Corp. In connection with the scandal, the US government slapped the company with a record $70m fine for failing to report more than 1,700 death and injury incidents to regulators over 11 years.
Hachigo joined Honda in 1982 as an engineer in the area of chassis design. He spearheaded the development of the first generation of US-built Odyssey minivan, launched in 1999, and the second generation CR-V, the company's compact sport-utility vehicle for the worldwide markets.
He served key positions including senior vice president of Honda R&D Americas, operating officer of Honda R&D, general manager of Purchasing Division No.2 of Purchasing Operations, vice president and director of Honda Motor Europe, president and director of Honda R&D Europe (UK) Ltd and managing officer of Honda Motor.