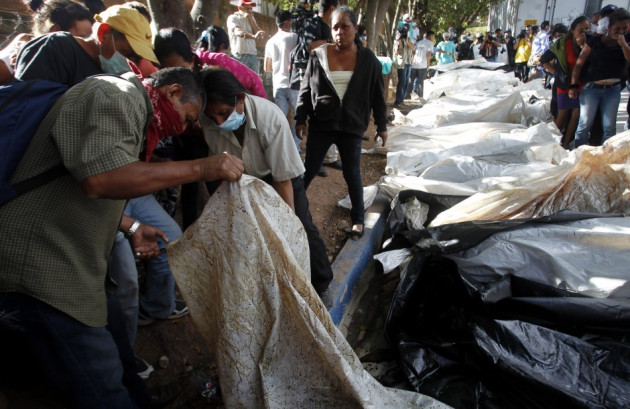 The deadly fire which killed 360 inmates at the Comayagua jail may have been started by a dropped cigarette or match, investigators have said.
US investigators concluded that the worst prison fire in a century was an accident.
The US embassy in Honduras said that a team of investigators from the US Bureau of Alcohol, Tobacco, Firearms and Explosives ruled out other possible causes including a lightning strike, electrical fault or flammable or combustible liquids.
"The cause of the fire is believed to have been an open flame although the actual ignition source was not recovered," the team said.
The fire is believed to have started in a top bunk in a cell, they added.
One prisoner, Marco Antonio Bonilla, has been pardoned by President Porfirio Lobo for saving hundreds of lives during the fire.
Bonilla, a convicted murderer with just a few months left on his sentence, was praised for helping to free prisoners form their locked cells so they could escape.
"He put himself at incredible risk trying to save lives during the tragedy," Lobo said.