Manager: Luis Fernando Suarez
World Ranking: 30
How they qualified: Finished third in the CONCACAF qualification group
Best World Cup finish: Group stage – 1982, 2010
Fixtures: Group E – France (15 June), Ecuador (20 June), Switzerland (25 June)
Squad –
Goalkeepers: Noel Valladares, Donis Escober, Luis Lopez.
Defenders: Brayan Beckeles, Emilio Izaguirre, Juan Carlos Garcia, Maynor Figueroa, Victor Bernardez, Osman Chavez, Juan Pablo Montes.
Midfielders: Edder Delgado, Luis Garrido, Roger Espinoza, Jorge Claros, Wilson Palacios, Oscar Garcia, Andy Najar, Mario Martinez, Marvin Chavez.
Strikers: Jerry Bengtson, Jerry Palacios, Carlo Costly, Rony Martinez.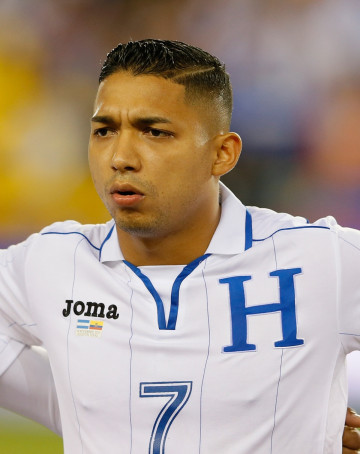 Expectations: After qualifying for back-to-back World Cups for the first time in the country's history, Honduras arrive in Brazil full of optimism having been drawn into the weakest of the eight World Cup groups. France, Switzerland and Ecuador stand between Suarez's side and the knock-out phase, but have lost a raft of players since their foray in 2010, are still claim a tournament victory in six attempts. The key to such a breakthrough win comes from their English core.
Star man: Emilio Izaguirre – The former Scottish footballer of the year is the standout name in the Honduras team. As well as his natural defensive responsibilities at full-back, Izaguirre could pose a threatening source in attack from wide and provides the Honduran's good balance with Brayan Beckles on the other side. Amid a midfield not built for speed or invention the 28 year old provides an alternative source with the ball and will fancy taking on his esteemed opponents.
Prediction: Group stage – Defensive solidity is not tempered with attack invention and Honduras face another summer struggling to impose themselves.