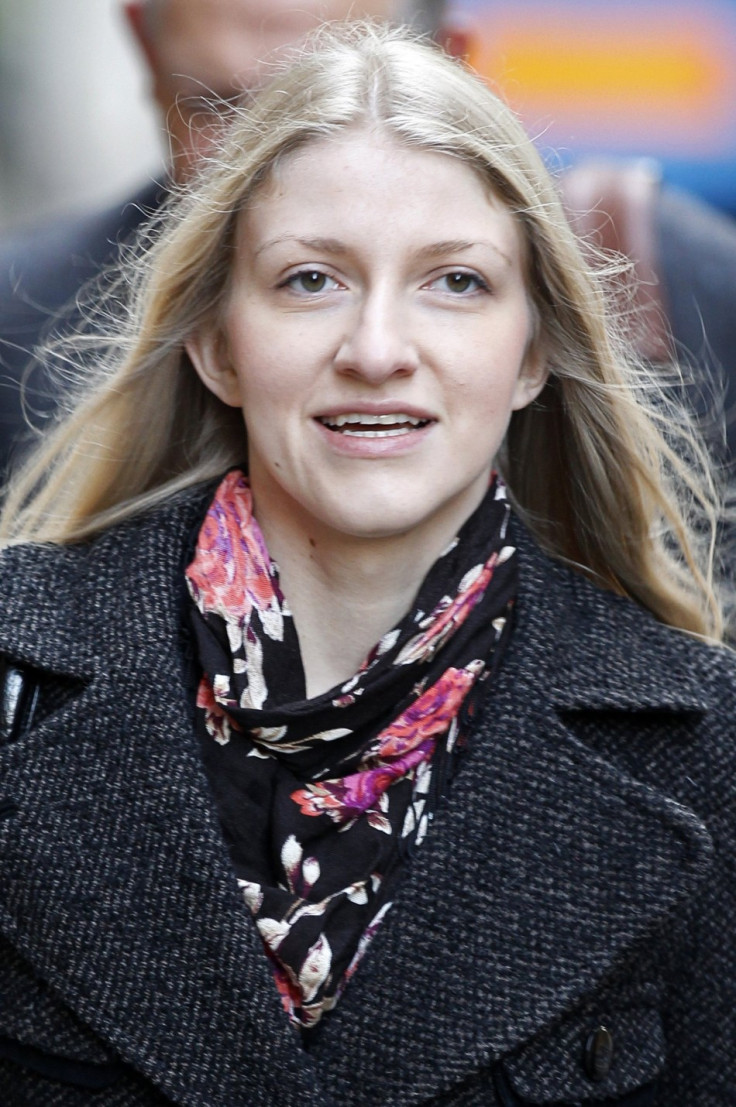 Mike Hancock and Ekaterina Zatulivete
The latest "honey trap" accusation comes in the form of 26-year-old Russian Ekaterina "Katia" Zatulivete, who is accused of spying on the UK whilst maintaining a four-year affair with the 65-year-old Liberal Democrat MP Mike Hancock.
The Liberal Democrat MP has resigned from his post on the defence select committee.
Zatulivete is also accused of having a string of affairs with other political figures, including a Nato official, a Dutch diplomat someone who worked for the United Nations.
While she has admitted the affair, she has denied all charges of espionage at an appeal before a special immigration commission.
While Hancock was not a prominent MP during the affair, he still had access to sensitive documents as a member of a defence select committee and a former chairman of the all-party Russia committee, and was allegedly influenced by Zatulivete to ask questions in Parliament.
The two first met at a conference in Russia in 2006 before Zatulivete began work as an unpaid intern in Mr Hancock's office. She later become a full-time researcher in 2008 and as the affair progressed, Zatulivete moved into Mr Hancock's London flat.
As the Special Immigration Appeals Commission was told, Zatulivete's access meant that "Russian intelligence had eyes and ears in the House of Commons."
Cherly Ben Tov and Mordechai Vanunu
Born Cheryl Hanin in 1960, Ben Yov is best known for her other name "Cindy" - the name she used to persuade former Israeli nuclear technician Mordechai Vanunu to run away to Rome with her for a romantic weekend.
Vanunu was a technician who as working in Israel's Dimona nuclear facility and made claims to the Sunday Times newspaper that Israel had developed nuclear weapons. He was also prepared to reveal the full details to the paper.
While the Sunday Times was verifying these claims, Vanunu decided he was going to spend a weekend away in Rome with a woman named "Cindy", who he had met whilst visiting tourism spots in London.
Soon after arriving in Rome, Vanunu was met by Mossad officers, drugged and smuggled out of Italy to Israel where he was eventually tried for treason and sentenced to 18 years in prison, including more than 11 years in solitary confinement.
After the operation, Ben Tov was given a new identity to prevent reprisals, and eventually left Israel to return to the United States.
Mata Hari
One of the most well-known honey traps in spy history involves Mata Hari, a Dutch woman who spent some time as an exotic dancer before being executed in France for espionage against Germany during World War One.
The accusations of her being a spy first came about when the French intercepted telegrams which showed that a German military attaché was sending Hari money. The French claimed that she was also passing on French secrets to the Germans which she obtained by seducing prominent French politicians and officers.
She strenuously denied the accusations that she was the attaché's mistress, but this did not save her from the firing line. She was executed on October 15, 1917, reportedly refusing a blindfold.
After the war, the French and British intelligence admitted that they had no real case against Hari and was perhaps killed to send out a warning to other would-be honey pots.
Operation Ezdell
One of the most controversial honey trap was entitled 'Operation Exdell', used during the investigation for the brutal murder of 23-year-old Rachel Jane Nickell, who was raped and stabbed 49 times in front of her two-year old son in July, 1992.
The original suspect in the case was Colin Stagg, who the police set up a honey trap to try and force a confession out of. A policewoman went undercover as a woman named "Lizzie", an old friend of a woman who Staggs was in contact with. She first contacted Staggs via a lonely hearts column.
She successfully feigned a romantic interest, in which she exchanged letters containing sexual fantasies with Staggs and met up with him in Hyde Park. It is here that they spoke about the murder of Rachel Nickell.
Mr Stagg later claimed that he had only played along with the topic because he wanted to pursue the romance. "Lizzie" won Stagg's confidence and drew out his violent fantasies, but Stagg did not admit to the murder.
After all this time pursuing Stagg, it was revealed that the real killer was Robert Napper, a paranoid schizophrenic who sexually assaulted another woman and her four-year-old daughter 16 months after the murder of Nickell.
"Operation Ezdell" had cost the Metropolitan Police Force £3 million, with Stagg receiving around £700,000 compensation for wrongful prosecution.
Jeremy Wolfenden
Not all honey traps are heterosexual ones, as the case of Jeremy Wolfenden proves whose homosexuality in 1960's Russia left him vulnerable to blackmail.
Wolfenden was the Daily Telegraph's correspondent in Moscow, who not only was gay but also spoke Russian which made him even more vulnerable to KGB infiltration. The KGB therefore ordered the Ministry of Foreign Trade's barber to seduce Wolfenden, with a man hiding in Wolfenden's closet to photograph him in various compromising positions.
The KGB used these photos to blackmail Wolfenden , threatening to pass them onto his employer if he did not spy on the Western community in Moscow.
When Wolfenden reported the incident to his embassy, he was called to see an officer from the Secret Intelligence Service (SIS) who asked him to work as a double agent against the KGB.
The stress this had on Wolfended led him to alcoholism. He eventually arranged a transfer Moscow to the Daily Telegraph's Washington bureau, leaving his espionage days behind him.
He died On December 28, 1965, aged 31, apparently from a cerebral hemorrhage caused by a fall in the bathroom.