Hong Kong International Airport, one of the busiest airports in the world, was forced to cancel flights on Monday due to protests by thousands of pro-democracy demonstrators. 123 departing and 73 arriving flights at Hong Kong International Airport had to be cancelled.
Inbound flights which were already en route or had already been check-in were allowed to land. Some flights have also been diverted to other airports.
Thousands of protestors made Hong Kong airport the centre of protest on Monday. Earlier some protestors had been positioned at the airport to hand out pamphlets to incoming travellers. The pamphlets, in different languages, were meant to raise awareness about the anti-democratic suppression by the Chinese government.
Over the weekend there have been multiple violent clashes between the protestors and the riot control forces. One of the clashes reportedly cost a young woman her eye after she was shot with a beanbag by the police. Police have refused to take responsibility or start an investigation stating that no such cases have been filed. This incident added fuel to the protest fire.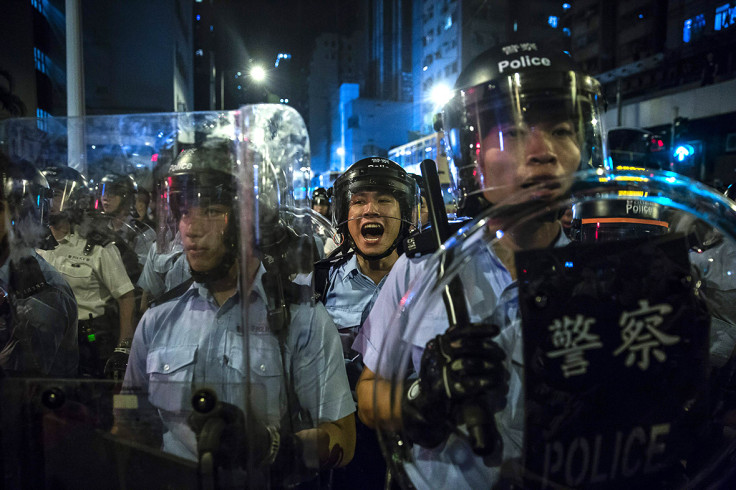 Masses of protestors wore make-shift eye patches to show solidarity with the young woman. Posters and graffiti in the airport echoes "An eye for an eye." Protestors have chosen Hong Kong airport as their protest venue since there is very little chance of the police using brute force to remove the protestors in front of foreign travellers. With the G20 Summit coming up, the protestors want international attention and support.
As the Hong Kong protests head into the eleventh week of protests, Chinese officials have stated that the protests have started to show "signs of terrorism." In the early weeks of the protest, the Chinese government attempted to sweep the matter under the proverbial rug by not acknowledging it. Now, since the protests have managed to gain media attention, the government is trying to take control of the narrative by painting the protestors as "terrorists." If the narrative of the protestors resorting to terror tactics gains traction, then the government can escalate the use of force.
People's Armed Police threatened the airport protestors by releasing videos of forces assembling at Shenzhen.
The airport authorities also continuously made announcements asking protestors and travellers to clear out from the airport. Threats of another violent clash created confusion and rush as travellers and protestors attempted to leave the airport.
Amidst flight cancellations and delays, the few travellers who are managing to reach Hong Kong, are still being greeted by a reduced yet determined group of protestors.