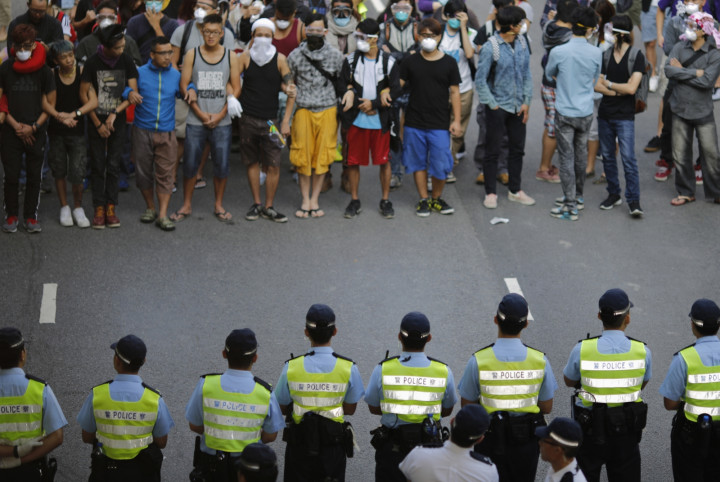 Clashes have broken out during the Hong Kong pro-democracy campaign after hundreds of masked men, allegedly backed by Beijing, stormed the protest at the Admiralty.
Nearly 500 unidentified men poured into the area as several taxi drivers continuously honked their horns in a show of support for the anti-Occupy men.
Police personnel quickly intervened, making arrests after the unidentified men attempted to bring down the barricades.
Several other anti-democracy protesters lifted the blockades and pulled down the tents on Queensway outside Pacific Palace.
"Your movement has affected many people's livelihood over the past week and lots of drivers have lost their jobs. Hongkongers hate you all," the members of the anti-Occupy and pro-Beijing group New Territories Association of Societies said, according to the South China Morning Post.
Earlier in the day, the police cleared the barricades erected by the pro-democracy protesters but allowed the campaigners to stay.