Hong Kong Student Leaders Call for 200,000-Strong Rally after Government's Talks Cancellation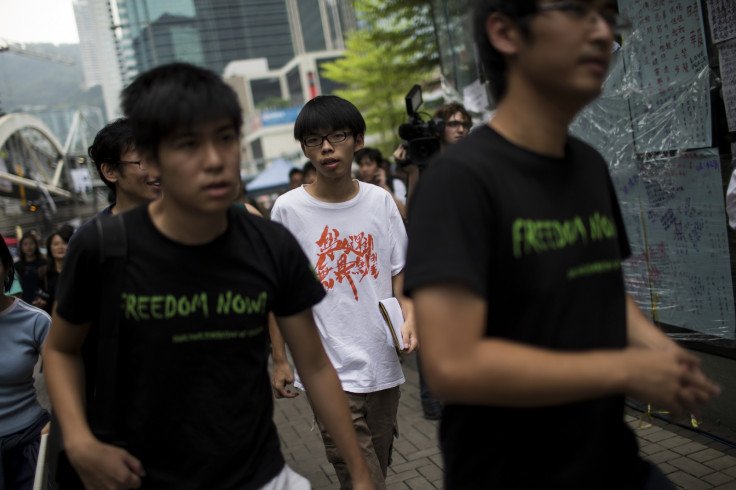 Hong Kong's pro-democracy leader has called for 200,000 people to return to the streets for more rallies and continued occupation after the city government cancelled talks with student leaders.
Alex Chow, leader of the Federation of Students, Hong Kong's biggest university student group, said chief secretary Carrie Lam's decision to drop meetings with the movement was an "international joke".
"What kind of government is shameless enough to say in the face of 200,000 people that your requests are unreasonable? They are totally morally bankrupt," he said, accusing the government of using delay tactics on Occupy Central protesters for 18 days.
"We are willing to pay the price to fight for democracy. We expect to be attacked," he continued.
Carrie Lam annulled talks aimed at solving a two week-standoff with the pro-democracy protests dubbed the "Umbrella movement" - umbrellas were used to defend from police pepper spray and tear gas - saying that they have been "seriously undermined" by statements from the student leaders.
"I truly regret that we will not be able to have a meeting tomorrow which will produce any constructive outcome," Lam said. "Students' call for an expansion of an uncooperative movement has shaken the trust of the basis of our talks and it will be impossible to have a constructive dialogue".
Earlier, the student leaders pledged to redouble their efforts to occupy the main protest zone, outside government headquarters.
Police and pro-democracy protesters have clashed since 28 September with police using pepper spray and teargas to disperse crowds. Students took to the street to challenge Beijing's decision to reject open nominations for candidates under proposed guidelines for first-ever elections for Hong Kong's leader to be taken on 2017.
China, who called the protests illegal and supported the Hong Kong's government crackdown, is accused of wanting to hand-pick the candidates from a pro-Beijing elite.
Pro-democracy protesters also want the current Beijing-backed leader, Leung Chun-ying, to resign.
© Copyright IBTimes 2023. All rights reserved.