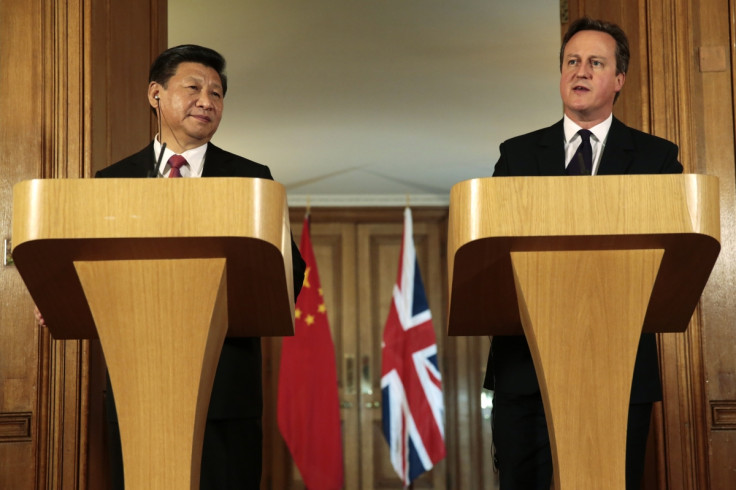 Hong Kong's stock exchange (HKEx) has started building a new scheme termed 'London Hong Kong Connect' to study the possibility of linking its commodity markets with the London Metal Exchange (LME).
CEO of Hong Kong Exchanges and Clearing, Charles Li first flagged this scheme in 2014. It is part of a series of cooperation initiatives announced during Chinese President Xi Jinping's four-day visit this week to the UK.
It was previously reported that more than £30bn (€40.8bn; $46.3bn) worth of business deals were expected to be signed during the Chinese president's UK visit. These were to span retail, energy, financial services and aerospace industries and expected to create a total of 3,900 jobs in Britain.
While Hong Kong Futures Exchange Limited and the LME have signed a "non-binding memorandum of understanding" to develop this trading link, regulatory clearances are still pending.
If this scheme gets implemented, it would allow Hong Kong's market participants, which include some of the world's biggest commodity importers, to hedge their trading by taking an exposure in the LME, a global hub for metals trading.
"Enhanced market access is a key component of our strategy. This link aims to expand the potential investor base of the LME market, give the LME a new presence in Asia, where it has many opportunities, and support the development of Hong Kong as a commodities trading centre", Li said.
Both the exchanges are also hoping that the potential link between the two will allow for offering futures and other commodities products to European investors in yuan denominations, which in turn would increase the use of the Chinese currency globally.
It was earlier reported that London is set to become the first financial centre in the West to offer Chinese sovereign debt. However, some market watchers were not too optimistic of this scheme and adviced caution due to the recent decline in the Hang Seng and the Shanghai Composite index owing to the economic slowdown in China.
A commodities trader in Hong Kong said, "We should not be too optimistic for now, because if you look at the Shenzhen-Hong Kong stock connect scheme which has been talked about for a long time but has yet to be launched, you may not expect the Hong Kong-London connect thing to be rolled out immediately as it's cooperation between two countries."