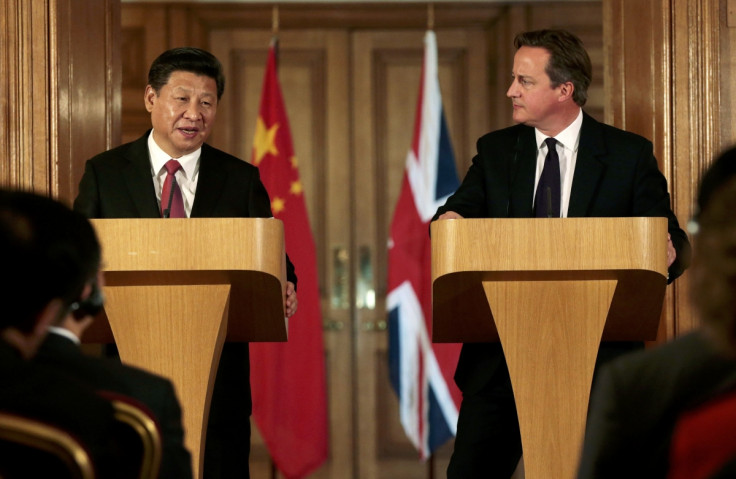 Chinese President Xi Jinping has addressed the issue of his country's poor record on human rights, a theme that has dogged his state visit to the United Kingdom, saying his nation has room to improve following a meeting at 10 Downing Street with David Cameron.
Answering questions during a joint press conference in London, President Xi said China would look to co-operate with countries like Britain on its human rights record. "China attaches great importance to human rights. We have found a path suited to China's conditions," he said.
"There is always room for improvement in the world. China is ready to increase co-operation with UK and other countries over human rights," he added.
The televised statements had taken on a self-congratulatory air with the earlier announcement of a finalised agreement fora £18bn ($27.8bn) nuclear power plant at Hinkley in Somerset.
However, questions posed by BBC political editor Laura Kuenssberg marked a tonal shift in proceedings after she asked David Cameron how Britain could justify lavish state visits while steel workers were losing their jobs and President Xi why Britain should support undemocratic China.
Cameron claimed fostering democracy and human rights in China did not have to be done at the expense of a relationship between the two countries.
"I totally reject the idea you either have a conversation about human rights and steel or you have a strong relationship with China," he said. "I want both and we are delivering both and it's when you have that strong relationship that you are able to discuss all of these issues."
Cameron added that: "A strong relationship is in both our countries' interests not just because it brings investment and jobs and higher living standards for our peoples – vital though these things are.
"The more we trade together, the more we have a stake in each others' success and the more we understand each other, the more we can work together to confront the problems that face our world today."
One of the centrepieces of President Xi Jinping's visit has been the finalisation of plans for the building of a brand new power station in the UK. It is set to provide 7% of the UK's power generation needs for 60 years, the Press Association reported. The China General Nuclear Power Corporation will have a 33.5% stake in the project, while French energy producer EDF will have 66.5%.