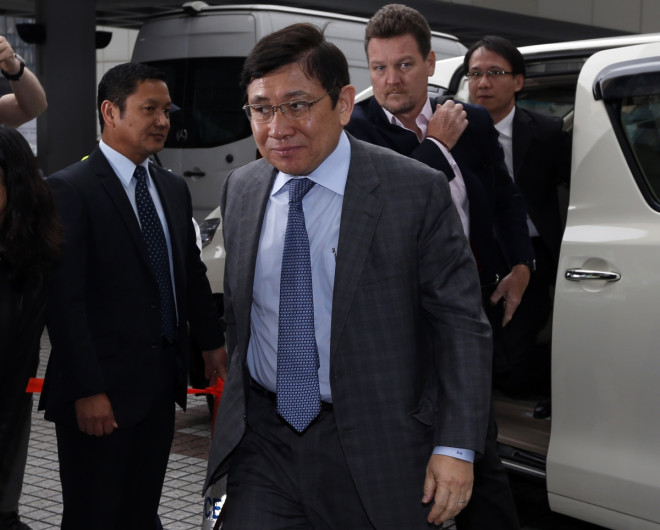 Hong Kong property tycoons Thomas and Raymond Kwok pleaded not guilty in a lawsuit alleging that the billionaire brothers paid bribes to the city state's former No. 2 official.
Rafael Hui, the Hong Kong government's chief secretary from June 2005 to June 2007, received payments and loans of more than HK$35m ($4.5m, £2.7m, €3.2m) from the billionaires, according to prosecutors.
The Kwok brothers are running Sun Hung Kai Properties, Hong Kong's second-largest property developer. They have a net worth of $12.6bn and rank fifth among Hong Kong billionaires, according to Forbes' latest rich list.
Sun Hung Kai developed a number of well-known commercial and residential properties in Hong Kong.
Hui, a board member at Sun Hung Kai Properties and a former Hong Kong Stock Exchange official are also on trial, and all pleaded not guilty as well.
They were arrested by anti-corruption officers more than two years ago along with Hui and two others in the graft case, which is one of the biggest in Hong Kong's history.
Hui faces eight counts including misconduct in public office and bribery, while Raymond and Thomas face four and three charges, respectively.
All of the accused have been out on bail.
The jury trial is scheduled to last for 70 days.
The case received widespread attention in Hong Kong, where illegal tie-ups between government officials and business magnets have always been a concern.
The former British colony's Independent Commission Against Corruption (ICAC), which arrested the people, was created by the colonial government and is credited with successfully curbing graft in the city in the 1970s.