Hong Kong's growing independence movement has reportedly landed some of its activists in trouble. They have complained of either being harassed or stalked by pro-China local newspapers.
Beijing has long considered Hong Kong an inseparable part of China and refused to grant full autonomy. It has continued to dominate the former British colony under its own rule – one-country, two systems arrangement – ever since the city was returned to China in 1997.
Hundreds of people took to the streets on 21 August against barring six candidates from running in the September Legislative Council elections. The six reportedly favoured the city's autonomy and officials have said their stance is against Hong Kong's mini-constitution.
A Reuters report said that one of the six men, Edward Leung from a local party set up in 2015, and his colleague Ray Wong were "tailed" for a month by a few men who claimed they represented a newspaper organisation that has links with Beijing.
It said a local pro-China newspaper - Ta Kung Pao – had published front-page pictures of Leung getting into a brawl with the newspaper reporter along with a story that claimed to have revealed the activist's secret wealth.
Leung claimed that before the scuffle broke out, the same reporter - along with another man - approached him and gave him details about his own private life and wanted to film his reaction. Both the activist and the newspaper reporter apparently sustained injuries from the fight.
China is reported to be wary of pro-independence activists, who have advocated Hong Kong's split from. It has dubbed such calls as "dangerous absurdity". Chinese state media has also described views supporting independence as "poisonous".
One of the followers, whom Leung confronted, reportedly told him he came from "grandpa", a popular term that refers to China's government.
"The Chinese Communist Party is making use of Hong Kong's Ta Kung Pao [local pro-China newspaper], their minion, to gather intelligence on us," Leung's colleague Wong told Reuters.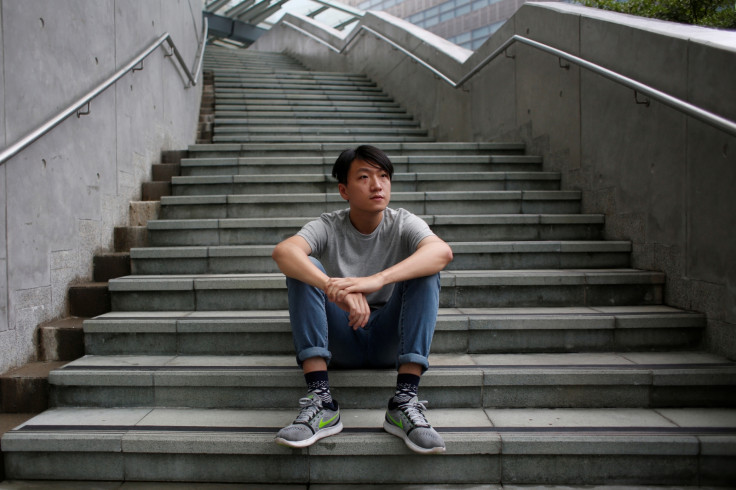 While Ta Kung Pao did not comment on the issue, three of its employees claimed to now know about the reporter or the other men who stalked Leung.
Wong said some men claiming to be working for the Chinese government approached his family members too and warned against his activism.
The news agency reported that other activists also claimed they were followed by China-loyal newspapers. Some of them were unaware of being tracked until the papers published articles about them.
Professor Sonny Lo from the University of Hong Kong's Centre for Greater China Studies and the Centre for Governance and Citizenship, told Reuters: "We're seeing a far more sophisticated and coordinated strategy at work now from these newspapers in isolating and attacking targets."