Hope Hicks becomes 4th White House communications head to quit under Trump
She is one of Trump's longest serving advisers.
Hope Hicks is leaving her post as White House communications director.
Her departure will mean that Donald Trump will have to appoint a fifth person to the role since he became president.
Hicks had been working with Trump for several years and it is not clear whether she would continue to serve in the administration.
The BBC reported she had told her colleagues she had achieved all she could have in the White House.
She worked as an aide during his presidential campaign and before that at The Trump Organisation.
"I wish the President and his administration the very best as he continues to lead our country," she said.
When she was appointed in August 2017, at 29 she was the youngest person to be given the role.
Trump said on Wednesday (28 February): "Hope is outstanding and has done great work for the last three years.
"She is as smart and thoughtful as they come, a truly great person. I will miss having her by my side but when she approached me about pursuing other opportunities, I totally understood."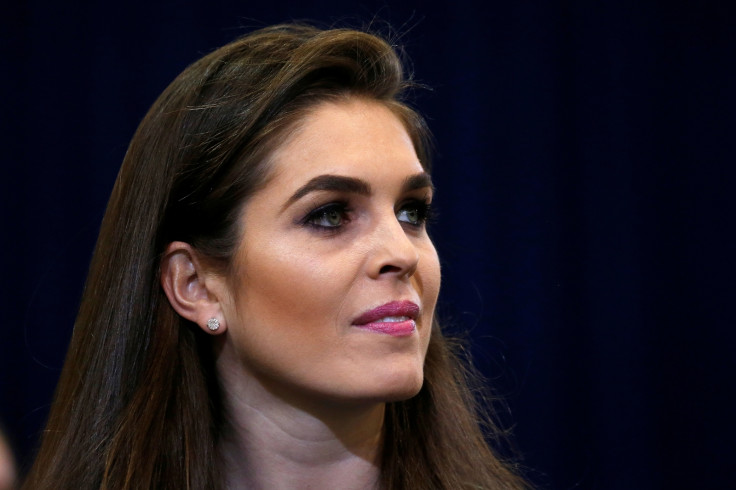 The news of her departure came a day after she spent eight hours testifying before the House Intelligence Committee over the investigation into alleged Russian interference in the 2016 election.
The New York Times reported that she had admitted to the panel that she sometimes told "white lies" for the president, but did not lie about anything linked to the Russia probe.
Drudge Report has said this week that Trump would run in 2020, and name Brad Parscale as his campaign manager.