Video: Temple bear in Thailand mauls drunken man who tried to pet it
This was the first time the bear had set upon a human, Phra Tanet Tikayano, a monk at the temple said.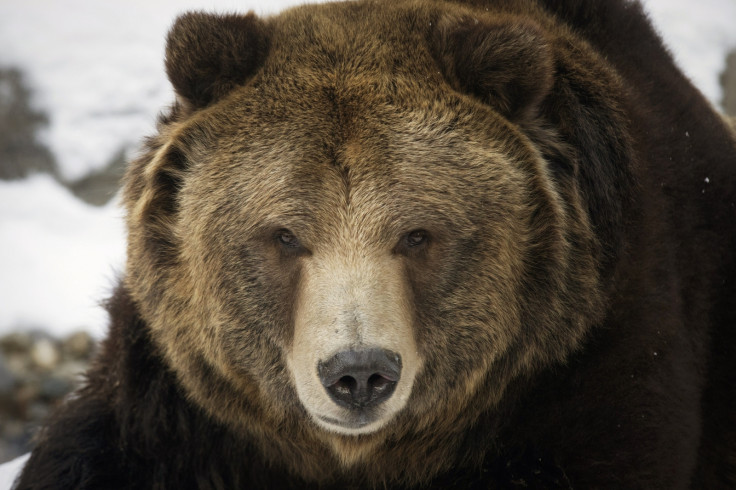 A video of a large Asian black bear in the rural province in Thailand mauling a drunken man and dragging him into its cage on Wednesday (2 July) has gone viral.
The 7-year-old bear, which is kept at the Luang Pu Lamai Temple in Petchabun Province, was approached by the man. Fon Promlat, 38, reportedly teased it with flowers and later tried to pet it. The incident has left the man in critical condition, according to Coconuts Bangkok.
In the video, Promlat, can be seen lying helplessly in the bear's enclosure as bystanders try to drive the bear away with a stick and yell its name, "Kaew".
Another man can be heard shouting at the man, "Get up and run fast!"
The bear then drags the man further inside its enclosure and then into its cage.
Rod Promlat, the man's uncle was quoted by Coconuts Bangkok as saying that the man had visited the temple to adopt a bear. He was seen walking drunkenly above the bear's enclosure and presenting the animal with flowers so that he could pet it.
Rod also said that when the bear came close to his nephew, it took him by the wrist and dragged him into the enclosure.
This was the first time the bear had set upon a human, Phra Tanet Tikayano, a temple monk said. The bear was raised at the temple since it was young cub, the monk added.
Fon Promlat was rescued by locals and was sent to a nearby hospital. He was reported to be in critical condition.
The video has graphic content, viewer discretion advised.
© Copyright IBTimes 2023. All rights reserved.