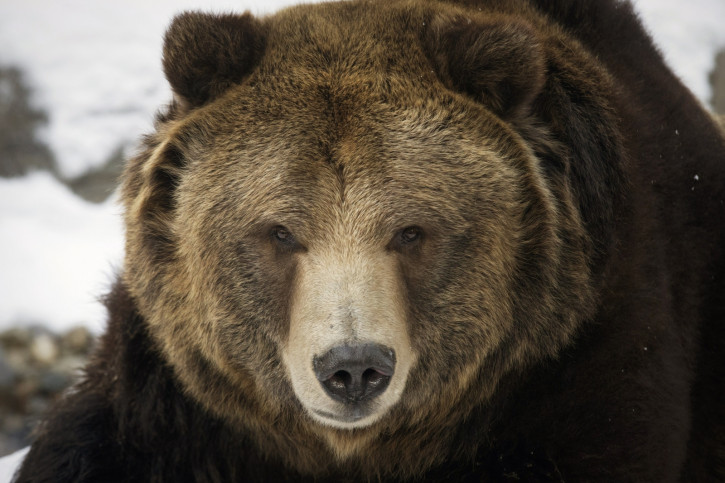 A 19-year-old staffer at a Colorado camp escaped a bear attack after waking up to find the animal biting his head and trying to drag him away.
The boy identified only as Dylan, woke up at around 4am local time (11am BST) on Sunday (9 July) to a "crunching sound" with his head inside the mouth of the bear.
The bear was trying to pull the boy out of his sleeping bag, Colorado Parks and Wildlife spokeswoman Jennifer Churchill said.
The teen punched the animal, while other staff members yelled and swatted at the bear which ran away, Churchill added.
The boy was treated briefly at a hospital and later discharged. The teenager teaches wilderness survival at the camp owned by the Rocky Mountain Conference of Seventh Day Adventists.
Wildlife officers in the United States are searching for the black bear.
The teen told KMGH-TV that the bear dragged him up to 3.5m (12ft) before he was able to free himself.
"The crunching noise, I guess, was the teeth scraping against the skull as it dug in," said the teen.
Black bears are not usually aggressive but have attacked several people in western US in recent weeks.
On 20 June, a black bear followed a woman, Denielle Backstrom, when she pulled into her garage in Colorado. The video shows the black bear climbing onto her car and sniffing it. However, it eventually ran away.
On 3 July, a male bear was captured on CCTV footage raiding a fridge and trashing a kitchen after it broke into a home in southwest Colorado Springs. The bear spent about six hours gorging and roaming the home while the house owner Chris O'Dubhraic slept upstairs.
The bear was later killed on 4 July by wildlife officers and the Colorado Parks and Wildlife confirmed that it was the same bear that trapped Backstrom in her SUV while it roamed around her garage.
The bear was even discovered eating ice cream and M&Ms that it snatched from a Broadmoor-area home in late June.